PREVIEW: Westside Prepares to Face Off Against Thunderbirds in Championship
The Nebraska Class A State Football Championship sets center stage tonight at Memorial Stadium as the #4 Bellevue West Thunderbirds take on the #7 Westside Warriors. Only two teams get the opportunity to be in this situation, and only one will come out with the state championship trophy. 
The Warriors are coming off three huge wins against ranked opponents, which all showed the team's defensive ability. After losing to Lincoln Southeast and Millard South in the regular season, the Warriors had to face off against both of those teams in the state playoffs. During the playoffs, the Warriors have held their opponents' ground games to an average of only 137 yards per game and have held the now second and third-leading rushers in Nick Hallen and Isaiah Harris to their lowest production of the entire year. This week, the Warriors will be going up against the now leading Class A rushing leader in Jevyon Ducker, who has averaged 190 yards this postseason per game and will look to put up a higher number this week.
With the rushing defense's recent success Head Coach Brett Froendt feels confident in being able to continue what they have been doing so far this postseason.
"Defensive line has gotten so much better," Froendt said. "Our guys have really stepped up to the challenge on the front lines and that has helped us. The guys behind are talented but if you don't do it upfront you can't win. That's why we've been winning."
On the other side of the ball, the Warriors have been a team this season known for starting off hot in the first half. Throughout the postseason the Warriors have averaged 23 points throughout the first half and haven't gone into halftime without a lead. Senior Trevor Barajas feels that there isn't much that opponents can do when they start off strong.
"We need to continue to get on top of guys early," Barajas said. "When our offense is rocking early nobody can stop us. Even when they're rocking late nobody can stop us."
For seniors on the team, this will be their last ever high school football game and could very well be the last time they step on a football field. Although throughout this postseason each player has known this to be a possibility, this is now the only reality. Senior captain Grant Tagge feels that the knowledge of their last game pushes them to end their high school career on a high note.
"You try to soak it in a little bit more and enjoy all the extra stuff that comes with it but it is also a game and as fun as it is to be here, there's also a sense that we haven't been here in 30 plus years," Tagge said. "You'd hate it for the last 365 that we've talked about this game come down to 11 days that we weren't ready, and just be happy to be here. That's the difference between winning it and losing it. It's cool to be here but it doesn't really mean that much if you don't win it."
Tonight's State Championship matchup will start at 7:15 PM at Memorial Stadium in Lincoln. The game can be watched on the NET television network and can be listened to on the NSAA's website.
About the Contributors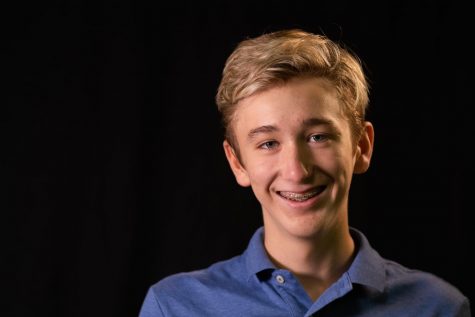 Jaden Taylor, Sports Journalism Staff Writer
Hi, my name is Jaden Taylor! I am a staff writer for Sports Journalism this year. I am currently a sophomore and this is my second year on Sports Journalism....