Review: Popeye's Infamous Chicken Sandwich
The highly anticipated Popeyes chicken sandwich officially made its return to stores on Sunday, Nov. 3. Many people think there has been quite a bit of publicity over a basic chicken sandwich from an ordinary fast-food chain, however, there is nothing regular about this sandwich. If you've tasted it, you would probably agree with me. However, if you've been waiting to try it, here's everything you should know. 
The price is something you don't have to worry about. The sandwich itself only costs $3.99, or $6.49 for the combo including a side and drink. If you're having a hard time choosing one of their many sides, I would recommend none other than the cajun fries. Personally, I think they are the best fries I have ever eaten. The flavor is mouthwatering and can't compete with any other fast-food fries.
Breaking down the sandwich, you have a perfectly toasted brioche buttered bun, fried hand-battered white chicken breast marinated in Louisiana spices, crisp pickles, and classic/spicy mayo. Unlike the common Chick-fil-A chicken sandwich, the chicken on the Popeyes sandwich is enormous. Comparing the two, Popeyes has much more flavor and beats all competition.
One of the hardest decisions you have to make is choosing between the regular and spicy variations of the sandwich. The easiest option is to get both by getting one spicy combo, and one regular sandwich. I love spicy foods, but the spicy mayo might be too much for those without a spice tolerance. With the regular, you still have a safe and delicious option. 
To sum it up, the Popeyes Chicken Sandwich might be one of the most groundbreaking sandwiches of all time. If you haven't tried it yet, see for yourself. It's well worth the hype. 
About the Contributor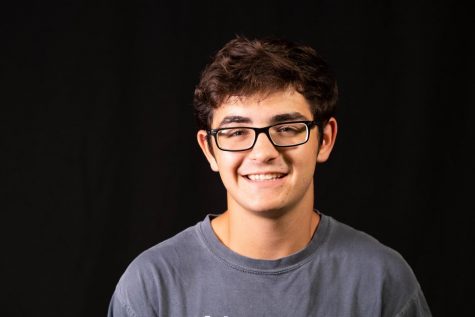 Zev Gordman, Wired Sports Coordinator
Hi, my name is Zev Gordman! I am the Sports Coordinator for Westside Wired this year. I am currently a junior and this is my third year on Wired. If you...