Westside Football Player's Tackle Against Prep Goes Viral
Senior Jake Holmstrom made a critical tackle during Westside's playoff game against their rival, Creighton Prep, last Friday, Nov. 1. A video of the tackle taken by Westside senior and WTV member Dylan Bayles quickly went viral online, appearing on Twitter and Instagram accounts with millions of followers, such as Barstool Sports or Jukes. Westside's varsity football coach Brett Froendt said he was not surprised that the video gained so much popularity.
"It's a big hit," Froendt said. "Any time in football when you get a big hit, it gets noticed."
Although it was an exciting play, Froendt said that he was disappointed with the play's result.
"We threw an interception, so it was more disappointing," Froendt said. "But when you make a big hit, sometimes it makes the team motivated and excited, but that's short lived."
Homstrom said that the reactions to his tackle have been exciting.
"It was cool to see it blow up like that," Holmstrom said. "At first I freaked out, but I don't know. It was just cool to see…I didn't expect it to go that big or anything."
Froendt said that he thinks one big hit from a player should not be a defining moment in their football career.
"It really depends on sustaining that physicality over time," Froendt said. "One big hit doesn't really change much in the long term, just the short term."
Holmstrom said that he agreed with Froendt; that hits of these size are not uncommon.
"It was a nice hit," Holmstrom said. "But it wasn't anything nobody's seen before"
About the Contributors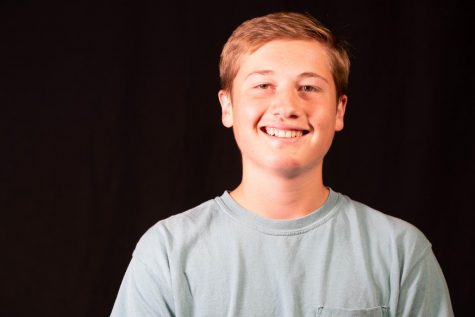 Peter Collins, Wired A&E Editor
Hi, my name is Peter Collins! I am the Arts and Entertainment Editor for Westside Wired this year. I am currently a junior and this is my third year on...
Dylan Bayles, WTV Managing Producer
Hi my name is Dylan Bayles! I am a Managing Producer for WTV this year. I am currently a senior and this is my third year on WTV. If you have any questions...