Westside Administrators Introduce Westside Royalty Cup Award
Westside Administrators at the ABC building have recently created an award to honor hard-working staff members within the Westside community, known as the Westside Royalty cup. Each month nominations are accepted and a winner will be chosen. Assistant Superintendent for Human Resources Enid Schonewise was a large part of creating this award. Schonewise said that the whole concept is all about customer service. 
"The purpose is to recognize the many wonderful employees who are going above and beyond supporting and taking care of our students and other staff," Schonewise said. 
The first winner of the Royalty Cup was Tonya Gordon, a 3rd-grade teacher at Westgate Elementary School. Gordon was recognized for making all students and coworkers at the school feel like royalty. There is a new winner every month which is followed by a pizza party for every staff member at the building on a Friday. 
"Last month it was awarded to the special education team at sunset hills," Schonewise said. "The EA's and teachers were all a part of that group who were recognized." 
Schonewise said that the selection process starts with the communications office reviewing the applications. 
"The communications office pulls the information together and sends out a summary of the number of people in the nominations and there is a group of people here at the ABC building who then vote on that," Schonewise said. "If you don't get it the first time your application stays in the hopper until the end of the year. If somebody nominated somebody from last month it can still be considered for future months,"
Schonewise said that it was a team effort to make this idea come to life. Westside Director of Communications and Engagements Brandi Paul was also involved, and said that with staff cuts last year, there has been some negativity throughout the distraction. 
"This is just a small token of appreciation to put them in the spotlight, let them know how much we value them and hopefully make them feel good and share that positive energy with everybody else," Paul said. 
Paul said that the generosity of the Westside Foundation helped make the Royalty Cup was made possible.
"We couldn't do these things without the foundation," Paul said. "We're not using taxpayers' dollars for it, we want to make sure every cent of our money from our stakeholders is going to our salaries and to invest in our students. This is something that we needed additional help for."
Paul said that she hopes this award will have a positive effect on the district. She said that the award not only benefits the employee it honors, but it also benefits and recognizes the entire team of teachers that support the individual employee. 
"We hope that this award really shows the difference that making somebody feel like royalty can have on the entire building, the entire district, and really continue our reputation on being such a great place to be," Paul said. 
About the Contributor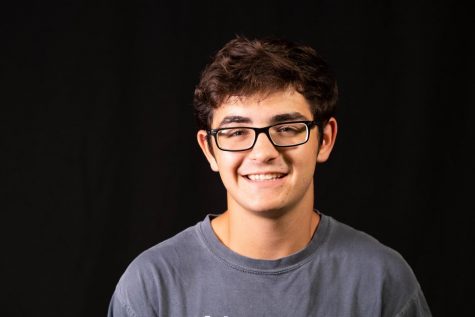 Zev Gordman, Wired Sports Coordinator
Hi, my name is Zev Gordman! I am the Sports Coordinator for Westside Wired this year. I am currently a junior and this is my third year on Wired. If you...