Westside Cabaret Alters Annual Raffle Fundraiser
This year's Cabaret held on Sunday, Nov. 3, featured many new changes, such as new show choir routines, new choir songs, and more importantly, a new fundraiser. In previous years, participants would cast their raffle tickets in to any of the six different gift baskets in hopes to be the lucky winner. This method has been replaced with a single raffle, where the winners will receive either four tickets to the musical Dear Evan Hansen, a $250 Visa gift card or a speaker donated by Nebraska Furniture Mart. The proceeds from the raffle and admission cost go towards show choir costuming, choreography and many other expenses of the program. Choir director Doran Johnson said the changes in the fundraiser were very necessary.
"Sometimes, the old prizes were lumped together and some baskets were more popular than others," Johnson said. "So, we felt like this year it simplified it by just having a straight raffle that all the tickets were eligible for all prizes."
Johnson said he is hopeful that the new raffle will be beneficial to the program.
"We are hoping that that format will help us increase the profits," Johnson said. "The raffle had been declining in profits in the last few years so we thought this was the way to raise that money a little higher."
2019 Cabaret Chair and Westside parent Stephanie Cota said changing the raffle drawing to a more traditional style was primarily to simplify things.
"From the committee's perspective, it just simplified the process," Cota said. "It made it easier for the show choir kids to sell raffle tickets because the prizes were things that anybody would be interested in winning."
Cota said the raffle turned out well and will definitely be done in future years.
"We at least doubled our profit," Cota said. "It was definitely a success."
About the Contributors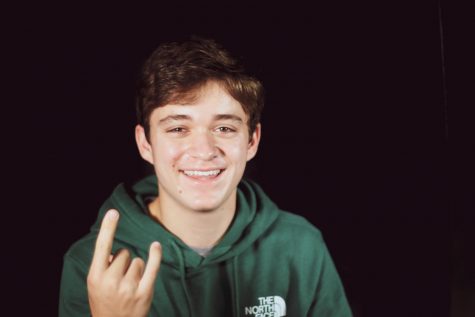 Benjamin Kutler, Wired Managing Editor
Hi, my name is Benjamin Kutler! I am a Managing Editor for Westside Wired this year. I am currently a junior and this is my third year on Wired. If you...