Westside Prepares For Second Matchup Against Prep For First Round Of State
Westside Football will face Creighton Prep for the second time this season, this Friday, Nov. 1. The last face off between the two teams resulted in a 49-21 Westside win. The teams will meet during the first round of state, and the winning team of the game will then face either Omaha North or Lincoln Southeast. Junior Avante Dickerson said that he thinks the game will be similar to the regular season one. 
"We are getting ready to smack them again," Dickerson said. "Same mindset."
Dickerson said he plans on approaching this game the same way he approaches every game.
"I don't think it's [more] pressure," Dickerson said. "We will play each game one by one."
As for Varsity Football Coach Brett Froendt, he said that they will need to focus on one game at a time to perform their best.
"It's the first round of playoffs and the first step to a state championship," Froendt said. "So it's the most important game on our schedule right now."
Froendt said that the game will be full of energy and that he is excited for Friday's faceoff.
"The stakes are higher," Froendt said. "Both teams will come in knowing its playoffs, the intensity will be higher."
Froendt said that him as well as the varsity football team hope to win the game Friday and further advance in the state playoffs. 
"[Our goal for state] is to win it, but we have to win this game first," Froendt said. "It's all about making sure we are in a position to play our best."
About the Contributors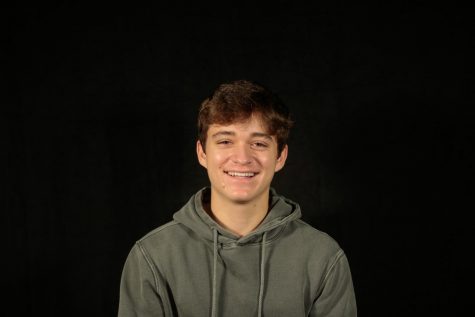 Benjamin Kutler, Wired Co-Editor in Chief
What's up, my name is Benjamin Kutler! I am a co-editor in chief for Westside Wired this year. I am currently a senior and this is my fourth year on...