Westside Football Prepares for Game with Highly Ranked Patriots
The regular season is winding down, and the Warrior varsity football team is looking to keep their momentum going into the postseason.
But, before they can get there, they have to get through third-ranked Millard South. The 7-1 Warriors head into the week coming off a victory in Columbus, keeping a perfect record in district play. Millard South, on the other hand, was too close for comfort through three quarters against the Creighton Prep Jr. Jays last week, and they pulled away with a 21 point fourth quarter that put the game out of reach and kept their unblemished district record. Both teams have fought hard throughout this season and have guaranteed themselves spots in the postseason, but tonight's top ten matchup is arguably the biggest game of the week in Class A.
Tonight's matchup will decide the district A-5 winner, and it will guarantee home field advantage for the first round of the playoffs. Junior Koby Bretz said he feels this game has a different role than recent games have.
"This is the most important game of this year for us," Bretz said. "Last year it was a close loss against them and there is definitely some bad blood between us."
One part of the Warriors' offense that was shown last week was the importance of the team's running game. With up to four consistent running backs in the back field, the Warriors have been able to diversify that part of their game and catch the opponent off guard when needed. Head Coach Brett Froendt has started to implement the ground game a lot more in recent weeks and has been working to get it working consistently.
"We wanted to establish our ground game and of course we want to have the confidence of that going into this game," Froendt said. "We know the passing game is solid, but now we're confident we can do both.
Tonight's matchup will also showcase the powerful MIllard South running game led by Isaiah Harris. Harris, in 8 games this season, has put up 1,118 yards on the ground and has punched in 21 total touchdowns this season. The only time this season that the Warriors lost was against a team with a 1,000 yard rusher with that being in the form of Nick Halleen of the Lincoln Southeast Knights. Coach Froendt said he feels confident in his defensive line going up against Harris.
"The defensive line just has to do their job up front,"Froendt said. "If they do their job, then the linebackers and secondary have to finish. No one group can do it by themselves so if they all coordinate together and do their job they'll get it done."
The Warriors will look to head into the postseason with heads high and an unbeaten district record tanks to tonight's game. The game will start tonight at 7 PM at Phelps Field and can be watched at home on on The CW 15's Thursday Night Lights.
About the Contributors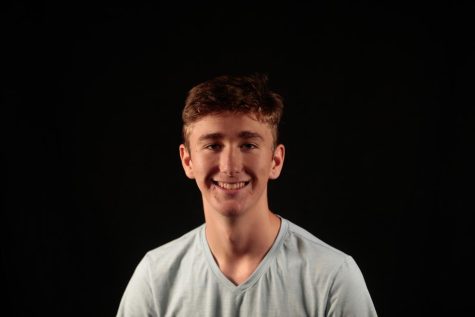 Jaden Taylor, Sports J Editor in Chief, WTV Live Club Director
Hi, my name is Jaden Taylor! I am the editor-in-chief for Sports Journalism and the Club Director of WTV Live this year. I am currently a senior and this...