PREVIEW: Westside Hopes to Take Home Victory in Rival Game
Arguably the biggest high school sports rivalry in all of Nebraska sets center stage on Phelps field tonight as the #6 Westside Warriors and the #9 Creighton Prep Jr. Jays both look to steal a win from their arch-rival. The Warriors come into this week with a 3-1 record and are looking to get their first win against a ranked opponent. The team hopes to repeat the great offensive and defensive output they had in last weeks forty-one to nothing victory against the Gretna Dragons. The Jr. Jays had a little more of a difficult game headed up against the 0-3 Millard North Mustangs last week. With their pass heavy offense, the Jays strung together 21 fourth-quarter points and snuck out of the game with a win, improving to a 4-0 record.
Many Westside students and alumni know the experience of having their biggest rival in Prep face off against them in and the pressure it puts on them. Junior Cole Payton said that this pressure is what fuels him and his teammates to be their best.
"It makes you want to win more and work harder," Payton said. "We bring a different type of focus and energy to practice into [this game]."
For many people outside the two high schools, the strong rivalry that comes between the teams isn't always known to its full effect. Junior Jordan Mayberry is a new student to Westside this year and is starting to see the magnitude of this rivalry and what to expect coming into this game.
"I've heard it dates back to even my current coaches [playing days]," Mayberry said. "Knowing the rivalry, [Prep] is going to come out hitting hard."
Mayberry comes into the program stepping into new roles then what he has before. Even with this new adjustment, Mayberry seems to have a lot of help fitting in and getting ready for each and every game.
"[The coaches have] helped me a lot and the senior class is really nice," Mayberry said. "It's a matter of game planning and knowing what [Prep] does and being ready for what they do. We gotta attack their defense harder than they attack us."
Tonight's homecoming matchup will start at 7 PM on Phelps Field as Westside will host the Creighton Prep Jr. Jays. The student section will be showing their spirit with a blackout and will take as many fans as they can possibly get. The game can also be viewed on Cox channel 13 or https://www.yurview.com/live as well as listened to on FM 94.5 and Boomer Radio 1420 AM. 
About the Contributors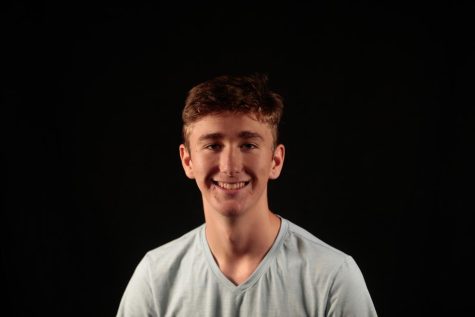 Jaden Taylor, Sports J Editor in Chief, WTV Live Club Director
Hi, my name is Jaden Taylor! I am the editor-in-chief for Sports Journalism and the Club Director of WTV Live this year. I am currently a senior and this...