Warrior Football Looking to Start Off Season on a Good Note
The day has come. The start of the Warrior football season is upon us. After an 8-1 regular season in 2018, the Warriors lost for the second straight year in the state playoff quarterfinals. With many players returning from last season the team has the experience to push them to a possible state title yet a game one win outways the thoughts of that possibility. The Bellevue East Chieftains are looking to start off the season fresh after a 0-9 record in 2018. They have gone 2-25 in their last three seasons and haven't had a winning season since 2009 when they went 5-4. Last season, Bellevue East averaged 15.8 yards a single game. However, last offseason they hired former Raymond Central coach Nathan Liess and he looks to transform the young Chieftain team into something more competitive. 
The first game of the year for any team can be a difficult one as it's the first true pressure situation that many players face. Head Coach Brett Froendt has worked with his players to best simulate that atmosphere but knows its never the same as the real thing.
"You can never be ready for it until it happens," Froendt said. "They're just going to have to experience it. It's mostly just being aware of that element that we don't get in practice that is going to be there on game night."
The biggest part of the team that showed out last season was the defense, allowing the least amount of points in all of Class A. Junior Cade Haberman was a big part of the Warriors defensive front in 2018 and feels that this year has the potential to do even better.
"There's always room to improve, last year we learned when we played Millard West that we need to fix some things and fixed them throughout this offseason and I guarantee we won't make the same mistake again," Haberman said. "I truly believe that we are the best team in the state."
With a strong defense and a high ability to execute plays, the Warriors look to take down the Chieftains tonight at 7 PM here at Westside. Tickets are available at the gate at a price of $6 for adults and $4 for students. There will also be a free live stream of the game on the Warrior Television Youtube channel.
About the Contributor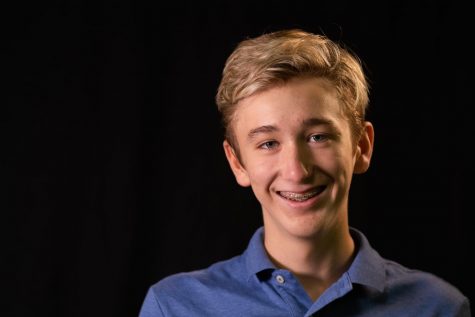 Jaden Taylor, Sports Journalism Staff Writer
Hi, my name is Jaden Taylor! I am a staff writer for Sports Journalism this year. I am currently a sophomore and this is my second year on Sports Journalism....