Theatre Department Holds Auditions for Fall Musical
For the upcoming 2019-2020 school year, the theatre department will be putting on a fall musical. The musical, called "9-5", will occur on October 17-20, with ticket sales starting October 11.
Music instructor Greg Woodin will be in charge of the vocal and instrumental aspects of the musical.
"I am just always excited to see how it all pieces together and how the kids react to the characters within the musical," said Woodin. "We pick our music pretty deliberately, just about like with how they pertain to what's going on in our culture right now and also with who we think is going to audition."
The focus of the musical is equality within the workplace. Woodin said that the subject of the musical resonates with political discussions happening in today's society.
"There is this real jerk of a boss CEO, who uses his power to try to get what he wants from the women in his business, and these women are trying to make their way up in this business, while juggling their families all at the same time but not knowing how to make their way through with this guy without giving up on themselves," Woodin said.
Theatre instructor, Jeremy Stoll, is the director of 9-5. Stoll said he is looking forward to the technical side of the musical.
"I get to stretch my theater and set design skills," Stoll said. "I'm excited for the cast that we will be picking and the themes in the show. Working class vs upper class, women in the workplace vs workplace discrimination [and] patriarchy. All of those things I think are relevant right now."
Stoll said that 9-5 is a difficult show to do, due to the controversial topics within it.
"Whenever you do a show that has hot button issues, there's some messaging and some certain kind of promotion or branding so that people understand why you're doing it," Stoll said. "There's stuff like drug use, misogyny, sexual connotation, there's some PG-13 rated stuff so we have to message that a certain way to our audience."
Woodin and Stoll said they will be receiving the materials during July, and plan on meeting as well so the cast can begin to learn their lines.
"We will expect them to have a lot of their lines learned and possibly even some of their music by the time we come back in August, so that way we can start blocking rehearsals right from the get-go," Woodin said.
About the Writer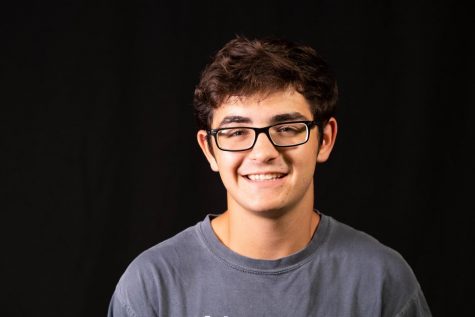 Zev Gordman, Wired Sports Coordinator
Hi, my name is Zev Gordman! I am the Sports Coordinator for Westside Wired this year. I am currently a junior and this is my third year on Wired. If you...