Westside Football Trio Earning Attention from Next Level
On Tuesday, April 23rd, 2019 an LSU scout came to talk to Westside head football coach Brett Froendt and assistant coaches about LSU's football program being interested in their players. Three sophomores, Avante Dickerson, Cole Payton, and Cade Haberman were mentioned during the scout's sit down with Westside coaches.
For Avante Dickerson, LSU told his coaches there was an offer waiting for him.
"They did give him an offer," Froendt said. "The LSU scout came to check out and see Avante. We talked about Avante's character, his academic improvements, his academic standing, certainly athletics and what's going on [with him] in the offseason."
When coach Froendt told him of an LSU offer, both Dickerson and his mother were thrilled.
"I didn't know they were coming until my coach told me. It was a big surprise to me. [The scout said] I was a high recruit," said Dickerson. "My mom went crazy. I just wanna make her proud."
Dickerson said after his freshman football season is when colleges started giving him offers.
"Freshman year against Bellevue West. That game was crazy. [That's what started] my recruiting process. I have five offers: LSU, UNL, Iowa State, Minnesota, and South Dakota State," Dickerson said. "All I can do is thank God and make my mom proud."
Dickerson was the only sophomore player to receive an offer. But the LSU scout expressed the same interest in both Cole Payton and Cade Habermann.
"They asked us about our grades and what camps we would be going to during the summer. They do know I play baseball. That's why I can't go to a bunch of camps in the summer like Cade would be doing," Payton said.
While Payton said he is excited about scouts and  is someday going to college to play a sport, he's torn between baseball and football.
"During baseball season I like baseball and during football season I like football," Payton said. "I don't know which one I like more."
The offers and recruiting is exciting, but sophomore Cade Haberman said that he wants to focus on winning a state championship.
"We have other things in front of us. Our number one goal is a state championship. Recruiting and stuff is cool, but it's even cooler when you have a fat ring on your finger because you just won a state championship," Haberman said.
Coach Froendt said he is proud of all three players' success and is excited for the upcoming 2019 football season.
"I think it's an exciting opportunity for a player to go onto the next level and play football. LSU and the SEC, the Big Ten and the Big XII are all different levels so any time one of our players get that opportunity it's fantastic. It's great for the program, its great for the school, and certainly the best for that young man," Froendt said.
Westside will open the 2019 season on Friday, August 30, when they host Bellevue East.
About the Contributors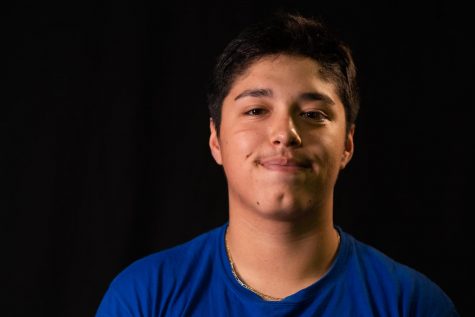 Nathanael Monjarez, Sports Journalism Staff Writer
Hi, my name is Nathanael Monjarez! I am a staff writer for Sports Journalism this year. I am currently a junior and this is my first year on Sports Journalism....