Westside Superintendent And School Board Host Third First Fridays Feedback Meeting
The Westside School Board and Superintendent Mike Lucas held their third 'First Fridays Feedback' meeting on Friday, Nov. 1. During the meeting, Lucas discussed the School Board's hard work for the district, a new student advisory board, internship programs as well as ACT preparation. Lucas began the meeting by thanking the school board for all the hard work they do, and said that he appreciates their involvement with the students. According to Lucas, the School Board is hoping to approve a student advisory board on Monday night, with more information coming from Westside High School Principal Jay Opperman soon.
"[The student advisory board] does not get to vote or have access to records," Lucas said. "[However], it's a great way for our board to offer a two-way communication with students." 
Lucas also discussed Westside's partnership with Intern Omaha to improve workforce development in the community. This partnership would allow for  the district to partner with local businesses and let students have paid internships beginning the summer after their junior year. According to Lucas, there will be a meeting about this program Nov. 18 and 19 at 5:30 p.m. in the high school's Little Theatre.
"[Intern Omaha] is [a program] we are super excited about," Lucas said. "We hope a lot of our juniors take advantage of these opportunities." 
Lucas said students are beginning to prepare for the ACT to increase their success on the test. He also said that ACT preparation classes offered at the high school will hopefully be available next year as well. 
"Our kids are great competitors," Lucas said. "We want to compete academically as well."  
Westside School Board Treasurer Doug Krenzer said that he enjoys interacting with members of the Westside community during these meetings.
"[My favorite part of First Friday Feedbacks is] getting out and talking with faculty, students and whoever shows up," Krenzer said. "We don't get a lot of chances like this to just interact with people, especially in the school buildings. I like the chance of hearing what's on people's minds."
Lucas said that celebrating accomplishments within the district is just as important as consistently trying to grow and improve. 
"As hard as we're working on promoting and celebrating, we are working about 38 times harder to get better," Lucas said. "It's a fun journey."
About the Contributor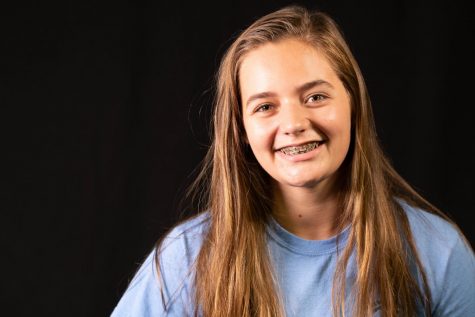 Ava Van Gelder, Wired News Editor
Hi my name is Ava Van Gelder! I am the News Editor for Westside Wired this year. I am currently a sophomore and this is my second year on Wired. If you...