English/Foreign Language IMC Implements New Checkout System
The English/Foreign Language IMC has implemented a new book checkout system. The updated system involves barcoding each of the 22,000 books in the IMC, which will allow for easy scanning during the checkout process. 
English/Foreign Language IMC Executive Assistant Lisa Jensen said an update to the checkout system has been long overdue.
"We were still using cards, sort of like the dewey decimal system, that needed students to sign an author and a name to check books out," Jensen said. "Well, that's archaic now."
The system was started by Tina Acevedo over a year ago, and is finally being implemented now that all of the books are barcoded.
"The girl that used to work here before, when she came into the job, everything was a mess, and so she started counting the books and they decided to go with a scanning system," Jensen said. "When I came in, she had already done half the scanning, and now I'm kind of finishing up. We're just getting to the point where we can use it because we have enough books barcoded, [so] we can start using it now. "
Jensen explained the process of the new checkout system.
"When you want to check out, all you do is go to a specific application that's called 'ST Staff' and you put in the student's ID, scan the barcode, and then the name of the book will come up," Jensen said. "I click 'ok' and the book is checked out. It's like a ten second process instead of the whole card system. It's going really well."
Jensen said the new scanning system makes her job much easier.
"It just makes more sense," Jensen said. "I know where everything is, where all the books are. It's just a way long time coming."
Librarian Theresa Gosnell has used the barcode system in the main library for years, and helped to implement the system into the English/Foreign Language IMC. 
"We've always used this system for math, social studies and library systems, but it's never been used for English books," Gosnell said. "It's something we've always had in place and it keeps the system nice and neat, but in English they [used cards] and it wasn't easy."
Gosnell said the English/Foreign Language IMC has been hoping to implement this new system for a long time.
"This is something they've always wanted to do, adding their books to our system," Gosnell said. "It was just a long process because there are so many books. They're kind of starting from scratch, but once it's done, it's worth it."
Your donation will support the student journalists of Omaha Westside High School. Your contribution will allow us to purchase equipment and cover our annual website hosting costs.
About the Contributor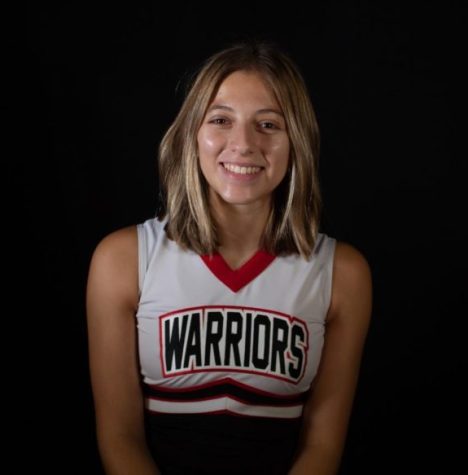 Ainsley Meyerson, Wired Co-Editor in Chief
Hi, my name is Ainsley Meyerson! I am a Co-Editor-In-Chief for Westside Wired this year. I am currently a senior and this is my fourth year on Wired. A...