All State: Behind the Scenes
After 2 years of rejection, I woke up on Oct. 17 to the news I had made the NMEA All-State Chorus, one of 440 members across Nebraska. Of course, I was excited for the experience, but I was unsure what to expect. What really is All-State?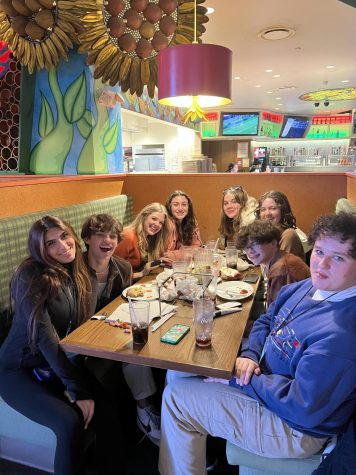 We left for Lincoln mod 14 on Wednesday, Nov. 16. Crazy Eights kept us entertained as we arrived at the Courtyard Marriott, our home for the upcoming few days. After dropping off our stuff in our rooms, the chorus students all met up at Mellow Mushroom for some pizza. Personally, this was my favorite meal from the entire trip. A quick trip to 402 Creamery was obviously a must, so we walked a block down to the creamery where everyone enjoyed their ice cream. Then, the work began.
Rehearsals took place five blocks away from our hotel in the Kimball Recital Hall, and walking to each rehearsal in 19 degree weather was a struggle, not to mention having to carry both my music and a water bottle as well. Every time we arrived at the recital hall, my hands were numb, but the hall itself was warm and I heated up fast.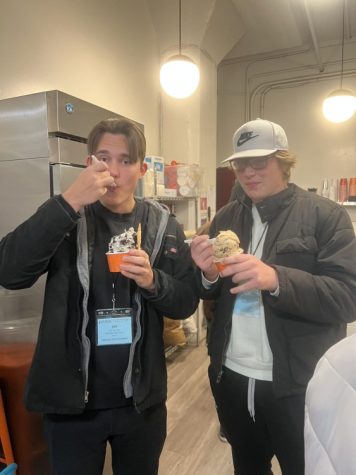 Our rehearsals were led by Professor Sandra Snow, a conductor and instructor at Michigan State University. Snow selected seven songs for our chorus, which included some of my personal favorites like "Nu Oli," a Hawaiian hymn, and "Arroz Con Leche," a traditional children's round from Spain.  Since every student was supposed to have arrived already knowing each music piece, rehearsals consisted of Snow teaching us vocal technique and dynamics for each individual song. I enjoyed Snow's teaching and its effects on my personal vocal technique, but since I had never had her as a conductor, it was challenging at first to follow her style of conducting. My favorite part of each rehearsal was getting to know the people sitting next to me. Many of the friends I made were the only students from their school to make the All-State chorus, or they were one of a very small group. I really enjoyed getting to meet students from all over Nebraska. A lot of the people were from schools I had never heard of before, and I liked hearing about experiences within choir in a variety of schools across the state. Most students were very friendly and it was easy to bond over a shared love for choir and music in general.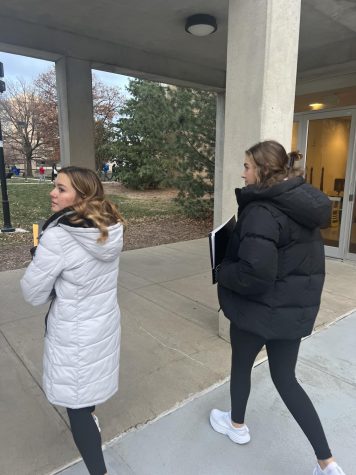 Rehearsals each lasted about two hours, with a three hour break to follow. Since food was not provided for the rest of the trip, students had the freedom to purchase food from anywhere they wanted. Aside from walking in the cold, the breaks between rehearsals were my favorite part of the experience. It isn't very often I have the chance to roam around Lincoln with my friends, and I took full advantage of the opportunity.
Our first stop was a cafe called Mana Games. The cafe itself was pretty standard, but in the back were over 100 different board games available to play. Sadly, since the renting fee for games was high, we did not play any of the games, but I would definitely go back for a time when I had more time available to play. We also explored restaurants such as Blue Sushi and Grey Whale Poké Bowl. I've enjoyed Blue Sushi many times in Omaha, and the Lincoln location did not disappoint. Grey Whale Poké Bowl was good, but I probably wouldn't go back because it was very expensive and I was a bit disappointed. None of the restaurants we went to were bad, but I don't think any of them compared to Mellow Mushroom on our first night.  Really though, can you ever beat a good pizza?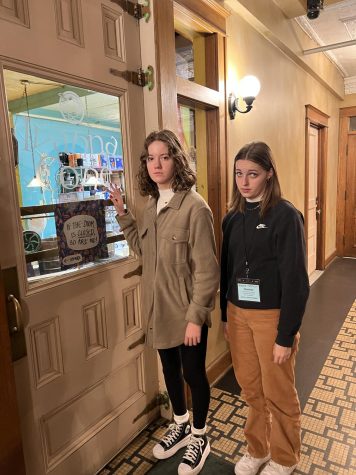 At the end of our second night, our attempts to try the famous Ivanna Cone fell short when we arrived and the ice cream store was closed. It was easily the saddest moment of the entire experience and I am still recovering. However, we did get the chance that night to sing some of the All-State pieces on the balconies of the Embassy Suites Hotel, which was a once in a lifetime experience. I never knew singing would sound so good on a balcony and I was glad we made the trek down there. Walking back to our hotel from the Embassy late at night was a challenge, but I pushed through.
By the time our final concert rolled around on the third day, I had sung the seven music pieces for over 12 hours and I was ready to be done with them. Each school wore their own individual robes, and I loved the variety of colors across the stage. We performed in the Lied Center, and the acoustics there were amazing. I was sweating underneath my robe and under the stage lights, but the concert went very well. All of the musicians who accompanied the choir were fantastic. My family, who came to watch, said we sounded amazing, and since I will not be purchasing the $100 recording, I'll have to take their word for it.
Looking back, All-State Chorus was a great experience and I am so grateful to have gotten the opportunity to go. If I could do it all over, I absolutely would have brought gloves, and I also would have checked the closing time of Ivanna Cone before I walked over there. After reading this, if you are still on the fence about trying out for All-State, do it!
Your donation will support the student journalists of Omaha Westside High School. Your contribution will allow us to purchase equipment and cover our annual website hosting costs.
About the Contributor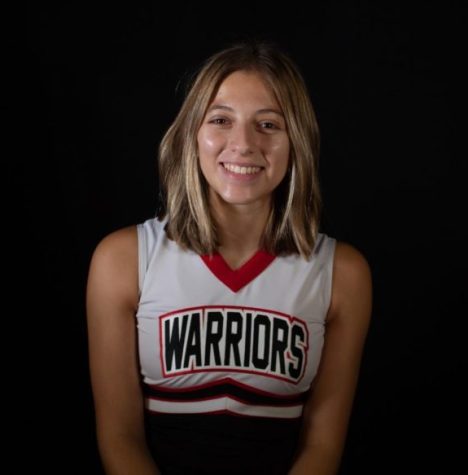 Ainsley Meyerson, Wired Co-Editor in Chief
Hi, my name is Ainsley Meyerson! I am a Co-Editor-In-Chief for Westside Wired this year. I am currently a senior and this is my fourth year on Wired. A...