Stella Miner Shines in First Season with Westside Track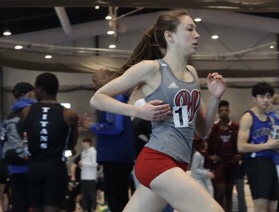 This has been a record breaking season on the track for Stella Miner. The Westside sophomore has already shattered the school records in the 800 meter and 1600 meter events.
Miner transferred from Omaha Marian and had to sit out the cross country season. It was a big decision, after she won the Class A State Cross Country Championship as a freshman in 2020.
"I'm really excited about running this track season this year, "Miner said. "Sitting out cross country was pretty devastating to me, especially cause i switched schools and I got to practice everyday with the girls and see how fun they were to race against and compete with at practice just not being able to go out and do meets with them was disappointing so having track season has been really great so far."
Westside head coach Jon Preister was shocked and excited when Miner joined the team. He was surprised the Class A gold medal cross country champion contacted him in June.
"It was in summer and I was headed to summer school, and I checked my email and there was an email from Stella Miner and she introduced herself, and said this is Stella Miner I don't know if you know me, but I transferred to Westside and I was wondering if I could join the cross country team. I didn't know what to think at first and it shows how humble she is. After that we had to have a sit down talk with her and her parents because she missed the deadline for cross country."
Miner practiced with the cross country team, but she could not compete in any meets. The sophomore has made an impressive transition to the track season. Miner ran the anchor leg in the 4×400 relay at the Bellevue West Invite and finished in time of 4:08.80. The Warrior relay team of Olivia Elbert, Chloe Green, Claire White, and Miner ranks third best in Class A. Westside's 4×800 meter relay team also ranks third in Class A. The relay team of Reese Young-Oestmann, Noelle Abels, White, and Miner finished in first place at the Westside Invite with a time of 9:56.37. Miner has discovered a wonderful chemistry within the relay teams.
"It's kind of hard to put in words how important running is to me at Westside just because how much it helps me, you know coming in as a sophomore I did not really know anyone," Miner said. " I moved here last year from New Jersey, so I actually didn't know anyone in the area or anything, so having that community at practice has really helped me make friends and they're an amazing group of girls. I can't overstate how supportive and incredible the atmosphere is."
 Miner currently ranks among the top sophomore runners in the nation. Miner's 1600 meter time of 4:53  places her 10th in the nation among 10th graders. The sophomore also ranks 11th in her class in the 800 meters with a time of 2:12.10, which is a Class A record. Coach Preister knows Miner is a special runner with a bright future.
"She is probably one of the elite runners in the country," Preister said. "You know what she's doing is impressive because she hasn't got high quality training weeks in, and she's doing about ten to twelve miles a week, because she's had a history with some injuries so we've been really careful with what were doing with her, so she's only training on the track about two days a week, and the other two days she's on the bike or in the pool. The fact that we've built her up from just that, the sky's the limit for her. She might be the best distance runner this state has ever seen."
Miner is confident in her ability to win on the track. However she has struggled to stay positive mentally during practice and preparing for meets.
"Coach Preister has helped me so much with my attitude," Miner said. " Just enjoying every practice and helping me believe in myself. I know everyday, I have the strength and if I want it enough, I can get it.
Miner and her teammates could give Westside their best chance ever to win the school's first Metro Championship. Coach Preister is very impressed with the team's start and hopes it will carry over into the conference meet next week.
"You know we have some pretty talented girls that are running on an elite level," Preister said. "We're really blessed with Stella Miner, Lademi Davies, Claire White and all these girls that have been running some fast times and we've been trying to balance them with good quality races you know, but not running them into the ground. Next week we're gonna load them up in three or four events which we haven't done all season. I think we've got what it takes, but it'll be a battle. 
Westside's next meet is the Metro Conference Track and Field Championships at Burke Stadium on Tuesday, May 3.
About the Contributor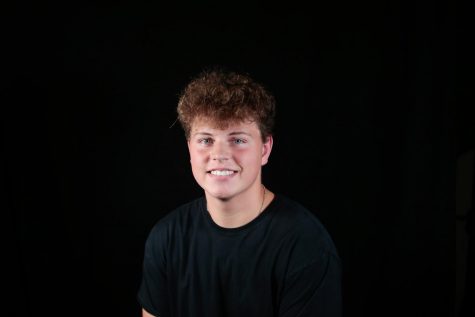 Carter Jankovich, Sports J Writer
Hi, my name is Carter Jankovich! I'm a writer for Sports Journalism this year. I'm a junior and this is my first year in Sports Journalism. If you have...