Ozark: Season 4 | Part 2 – Review
In the final chapter of this gripping series, we find the Byrdes trying to execute their plan to gain freedom and escape the Ozarks intact. Just when Marty (Jason Bateman) and Wendy (Laura Linney) think they're out, something goes wrong and pulls them right back in. Navarro (Felix Solis) is getting impatient after the deal with the FBI doesn't seem to be playing out according to his liking, and Javi Elizonndro (Alfonso Herrera) has just killed Wyatt and Darlene. Ruth (Julia Garner) is hot on his tail seeking revenge. 
Whenever I hear the term "series finale," I get extremely anxious if it's a show I devote time towards religiously. Generally, that means whatever happens, this is it (unless spin-offs are in store for the future). Remaining vague on spoilers, the final seven episodes of "Ozark" do not disappoint. On that same note, there are some minimalistic nitpicks I have, though none of which taint the show's reputation. This is a non-spoiler review and I am still under embargo, so I must stay broad.
It's very hard to word my thoughts on six of these episodes, because something happens at the end of the first episode revolving around where we leave off with Ruth. In simple terms, she is one of my favorite modern television characters ever, and has without a doubt the best arc of the entire show. There's one moment in a later episode where she has a vision of her family, all of whom have now died. The point we leave off with her in the end is a close that suits her poetically. Julia Garner has destroyed this role over the past five years.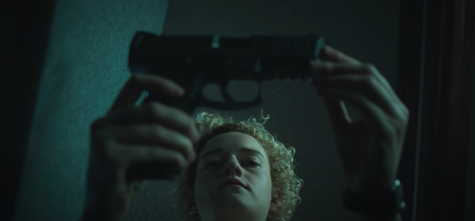 What more is there to say about Marty and Wendy Byrde? They are an amazing duo, they have their flaws, but I love how after each misstep, they come through each contingency. The chemistry these two have had is indissoluble. Marty has grown into one of the most nuanced television protagonists ever, but I can't let it slide how integral Wendy's growth into becoming a professional in the money laundering business is. Jason Bateman and Laura Linney have been movie stars for years now, and this is the best thing I've seen either of them do. Bateman has been recognized a few times for this show (for acting and directing), but Laura Linney seriously deserves something after everything she's done in this show.
I appreciated the condensed focus on the Navarro Cartel compared to the previous episodes this season. This is the final "hurrah" this show gets and they decided to put the Byrdes and Ruth front and center. That being said, since they did a lot less with the villains near the end on-screen, I can't necessarily talk about the leering presence they have over the Byrdes. Due to Navarro being in prison, there is some conflict in leadership on his home turf in Mexico. His sister Camila (Veronica Falcón), and Javi's mother, is someone who is put more into the spotlight near the end. 
With the show coming to an end, we have officially gone nearly all four seasons without a fully functioning storyline for Charlotte Byrde (Sofia Hublitz). At least something is done with the kids in the end here, and closure on the death of Wendy's brother is given. Wendy's father does come in at the end as a roadblock in the Byrde's way to freedom, but compared to the use of the private investigator Mel Sattem (Adam Rothenberg), it felt much more thorough in sending off Charlotte and Jonah (Skylar Gaertner). Whether they follow in the footsteps of their parents, or find their own way out of all of this, that is for you to find out for yourself.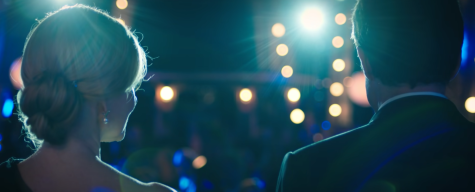 The "Breaking Bad" comparison was something that was an easy bandwagon to jump onto in the early days of "Ozark." Now that I've seen the entirety of each show, it's tough to compare the two because they're very different on many levels. The reason I prefer movies to shows is the amount of time shows consume is far superior to that of films, and the guarantee that you'll get through the ten or more hours of a season while enjoying all of it is very low. When I completely finish a show, I hold it to a high standard. While "Ozark" certainly doesn't have a consistent entertainment factor like shows that it's similar to, it's one of the best-made shows that I've ever seen. From start to finish, I couldn't point anything out that stuck with me as a negative that I failed to ever get over. "Stranger Things" seems to be the show that defines the original series' Netflix houses, but I hope the critical attention makes many more people watch "Ozark" and look back on it and talk about it a lot more.
Your donation will support the student journalists of Omaha Westside High School. Your contribution will allow us to purchase equipment and cover our annual website hosting costs.
About the Contributor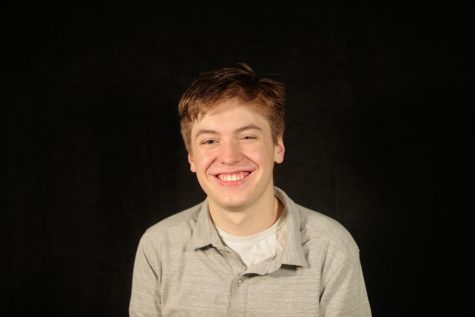 Brandon Siedlik, Wired Staff Writer
Howdy, my name is Brandon Siedlik! I am a staff writer for Westside Wired this year. I am currently a senior and this is my second year on Wired. A fun...