Best Picture Preview: King Richard, Licorice Pizza, Nightmare Alley, The Power of the Dog, West Side Story
The Oscars are finally less than a week away, and I decided to rewatch and (re)review all of the nominees. Since there are ten films nominated this year, which going forward will be a locked number, these reviews will be split into two parts, with this one going over the second half: "King Richard," "Licorice Pizza," "Nightmare Alley," "The Power of the Dog" and "West Side Story." These are all spoiler-free, and a simple-as-can-be plot breakdown with a retread of my own opinions. Whether all these movies look good or bad to you, I encourage everyone to check out all ten of these films.
You can read the first part of the 94th Academy Awards Best Picture Preview here.
King Richard: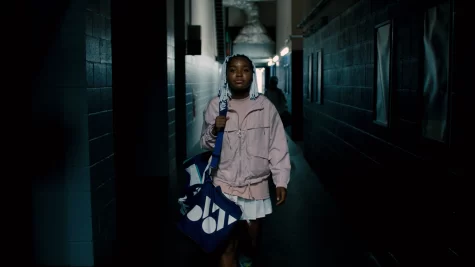 I'd say a first major studio movie is pretty darn amazing when I'd consider it to be one of the most enjoyable sports movies I've ever watched. Nothing new is done here outside of the classic rising star inspirational tale you've seen millions of times before, but the stellar performances make this very fun to watch. Will Smith is at his absolute peak, playing the father of Venus and Serena Williams, Richard Williams. He wouldn't be my personal choice for 2021, but he absolutely deserves all the awards recognition he's been getting. Aunjanue Ellis is forceful as their mother, and I might consider her performance as better than Smith's, or at least significantly more powerful. Jon Bernthal was also very fun to watch in playing a more comedic character, something he's never done before.
I love a feel-good movie as much as the next person, but the lack of originality is even more striking the second time around. Too many redundant themes in the film are tackled here – rightfully so due to the story the film is telling – but beyond that, there's not much to champion about beyond the fact that it's a nice way to spend two hours. Outside of my endless praise for the film's fantastic performances, if you're not a big-time film fan, this isn't something you absolutely need to watch if you're looking to explore new territories. "King Richard" is Oscar bait at its peak and everyone is falling for it, including myself.
"King Richard" is currently available to purchase in Blu-Ray, and DVD, available to rent on other streaming platforms, and will soon be added back on HBO Max with no additional fee.
Read my full review here.
Licorice Pizza:

While I still love this film and how quirky it is as a coming-of-age period piece, it's much more noticeably messy the second time around. I've come to realize that among the filmography of "Boogie Nights," "Magnolia," "There Will Be Blood" and more, this is not quite Paul Thomas Anderson's best, but it is him at his peak form. Alana Haim and Cooper Hoffman are both extraordinary in their first film roles, leading at that. I love the complex and relatable dialogue, but the story itself goes nowhere and feels all too random, with a few too many celebrity cameos that are basically sketches stitched together. All in all, everything fits into place perfectly for what it was going for, and I see how what it was going for isn't particularly appealing to everyone.
I'm just a sucker for this type of movie; a group – or pair – of teenagers developing their relationships over an extended period of time in the post-Golden Age of Hollywood world. Alana Haim's Alana and Cooper Hoffman's Gary, with the age gap still uncalled for, have undeniable chemistry with one another. This would be much less concerning if the romantic plot was at least considered legal. I know it sounds a lot like I have completely changed my opinion, but I'm mainly criticizing it from an awards point of view. "Licorice Pizza" is a movie I absolutely adore, but wouldn't categorize it at all as best picture of the year, and hope a large body of people agree with me. A dose of feel-good background noise is not what I would call high art, but that does not in any way take it being the perfect hangout movie away from it. It's nostalgic, but there's not a timely or meaningful message, and I think fellow big-ego directors have done this type of movie more successfully in the eyes of an awards voter.
"Licorice Pizza" is currently in theaters, available to purchase on streaming platforms, and will soon be available to purchase in Blu-Ray and DVD.
Read my full review here.
Nightmare Alley: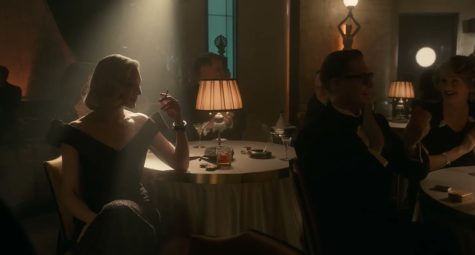 I'm still surprised that, after being absent nearly all awards season in more competitive categories, this movie pulls it off in the end and sneaks into Best Picture. A true underdog story. However, I prefer Guillermo del Toro's infamous fish sex movie that won Best Picture only a few years ago. "Nightmare Alley" is a remake of the film of the same name from the 1940's, which is exactly what it feels like. This movie is horribly paced with nothing at all interesting going on, aside from the overall "oohing and aahing" at the looks of the film. The production design, costumes and, of course, classic noir cinematography is gorgeous. I find it hard to commit to saying this is Bradley Cooper's best performance, because while it is a two-and-a-half-hour character study where he chews up every scene, Cooper rarely gives a subpar performance. He struck gold twice this year for Best Picture nominees. So did Cate Blanchett, who also shows off her full potential as an antagonist. This is one of her best performances as well.
While this is a film that focuses entirely on one character who rises to his peak and then loses it all in a matter of time, every character he meets along the way is a bystander who seems to barely impact his journey. I just never found much of the plot to be interesting or at all entertaining to me. Saving all the glory for the last twenty minutes of the movie was by far the biggest mistake this one made, but the final scene perfectly summed up "hitting rock bottom.". This is one of the few movies nominated for Best Picture that had the chance of being released in theaters, and was not provided solely by a streaming service. I got the chance to see it in a theater early, but I can't believe that I, of all people, had a hard time staying awake. There's quite a bit of stuff I liked here, but I tend to lean negatively because of how utterly boring of an experience it was.
"Nightmare Alley" is currently streaming on Hulu and HBO Max with no additional fee, and available for purchase in Blu-Ray and DVD.
The Power of the Dog: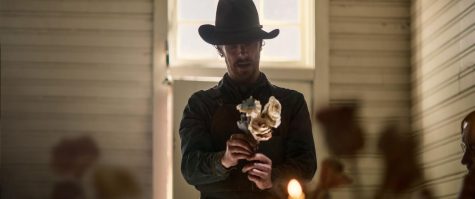 It's marvelous how much more I enjoyed watching this movie upon rewatch – it felt like a completely different film to me. "The Power of the Dog" shines as an ensemble piece. Benedict Cumberbatch, Kirsten Dunst, Jesse Plemons and Kodi Smit-McPhee fit perfectly into their roles. With Jane Campion's direction and script, Ari Wegner's cinematography and Jonny Greenwood's score, every piece of this film works. However, I can entirely understand why the whole doesn't fit together for everyone. It's slow and not a lot happens – it's definitely something that requires your level of attention for appreciation and not intrigue.
There's a very distinct portrayal of the West here that I never knew I wanted to discover. No shootouts, no bandits, no saloons, just two brothers running a ranch they inherited, and conflict ensues through the consistently negative attitude of one brother (Benedict Cumberbatch). The dense material delivered through each character hits a lot harder upon repeat viewing, though I definitely wouldn't mind an entire movie solely of real-life couple Jesse Plemons and Kirsten Dunst dominating the screen. I guess that's what we got an entire season of "Fargo" for. Overall, I just wish a little more was going on throughout and in the end, we weren't left to wonder about the uncertainty that the discomforting character interactions left us with.
"The Power of the Dog" is currently streaming on Netflix with no additional fee.
Read my full review here.
West Side Story: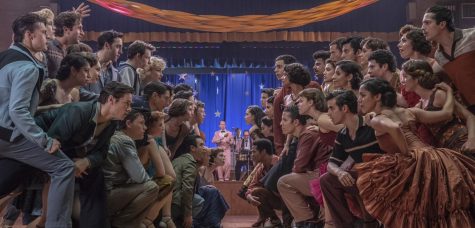 The closest thing to a musical Steven Spielberg has directed before this film was the opening scene of "Indiana Jones and the Temple of Doom," yet with "West Side Story," his direction makes it seem like this genre is his forté. As everything is, because he's Steven Spielberg, how could this movie have failed? I never thought the original "West Side Story" could've been topped in nearly every detail: the production, the sweeping cinematic shots of dancing in the streets, everything. Even Ariana DeBose tops her co-star's performance, Rita Moreno, who played Anita back in the 1961 film as well. 
There's not much to bash on when it comes to remakes – it's a basic retelling of the original material, while also switching up certain details to progress the vision and story along. "West Side Story" is much more than a basic play on the classic Romeo and Juliet story, thanks to Tony Kushner's brilliantly adapted screenplay. Like Romeo and Juliet, I still feel much more invested in the supporting characters than the lack of chemistry between the two characters whose relationship I'm supposed to be rooting for to succeed. Whenever there's a scene between Maria (Rachel Zegler) and Tony (Ansel Elgort), I'm just waiting to get back to Riff (Mike Faist), Anita and Bernardo (David Alvarez). That aside, condense the runtime ever so slightly (this didn't need to be nearly three hours long), and this is the film that I would be rooting for. The consensus seems to have been this is one of Steven Spielberg's best films in years; I think it's his best since "Saving Private Ryan" in 1999. Like "CODA," this is another of the few in this lineup that I feel everyone could get behind winning Best Picture, but due to its underperformance, I'm not so sure that's possible.
"West Side Story" is currently streaming on Disney+ and HBO Max with no additional fee, and available to purchase in 4K Ultra HD, Blu-Ray, and DVD.
Read my full review here.
Your donation will support the student journalists of Omaha Westside High School. Your contribution will allow us to purchase equipment and cover our annual website hosting costs.
About the Contributor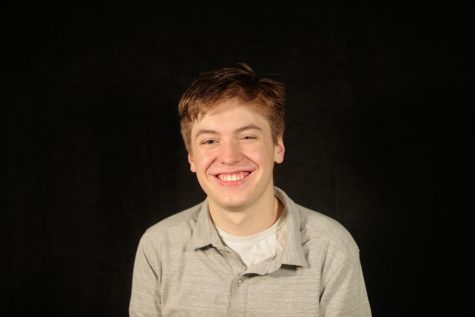 Brandon Siedlik, Wired Staff Writer
Howdy, my name is Brandon Siedlik! I am a staff writer for Westside Wired this year. I am currently a senior and this is my second year on Wired. A fun...