King Richard – Review
Richard Williams (Will Smith) is armed with a clear vision and a seventy-eight-page plan; he is determined to add his two daughters, Venus (Saniyya Sidney) and Serena (Demi Singleton), into the history books. Growing up in a lowly part of California, Compton, the Williams family defies odds and expectations laid before them.
These days there's not much left to explore in the world of sports dramas. With familiar templates, themes and messages based around inspiring others, told through the perspectives of big names, "King Richard" knows it isn't anything different, but the familiar territory it treads is executed flawlessly. This is only director Reinaldo Marcus Green's third feature film, and I know he'll be going places. He highlights the unity of family, and that being part of a family means that you'll always be part of a team. It's fascinating how the film exhibits that familiarity, but truly focuses on some more underrepresented aspects (think flipping the script on "The Blind Side"), and I loved the exploration of the industry of Women's Tennis and how these young girls changed the trajectory of the future of a single sport.
To win an Oscar for a great performance, you would typically need a "moment" that defines where you went above and beyond in said role. Will Smith has multiple of these moments, and I believe this is easily the most locked-in of all four performance categories this year. The movie is extremely realistic in its portrayal of Richard Williams; being a mentor doesn't always mean you're an all-holy saint. You come to see exactly where he's coming from, even with the levels of stubbornness that provide questionable decisions, making it look like he's purposefully avoiding the success of his daughters. Smith has been in Hollywood for decades now, and could finally get that gold trophy after two previous nominations ("Ali," "The Pursuit of Happyness").
Venus and Serena both get their time to shine in the film, especially in the one-on-one scenes with their father. Venus is definitely the child who gets the most focus, and Saniyya Sidney is so much fun to follow on her journey in the second half of the film. Aunjanue Ellis, playing their mother, has the most powerful scene in the film, yelling at her husband. I was waiting for the moment where she would go off on him, because it was easy to see throughout the film that these two were not always on the same page. They are only together for the sake of their girls. Jon Bernthal's performance was another I enjoyed, mainly due to him not playing the smoldering beefcake he always plays. His quirky role with the silly hair and voice added some comedic flair to the rather dramatic story.
This movie is Oscar bait at its pinnacle by at least trying to appeal to both its critical audience and general audiences. The Academy tends to eat up sports movies with a basic message, and "treating people with respect, no matter how much the opposite side disagrees with you" is as basic as it gets. The film opens with Richard Williams speaking with numerous tennis coaches about how good his girls are, and each one turns him down without even seeing them play. Today, racial discrimination is one of the biggest and most tragic societal issues; it was all the more satisfying to see Venus and Serena succeed match after match, but I respected how they showed vulnerability when the film ended on a loss for Venus.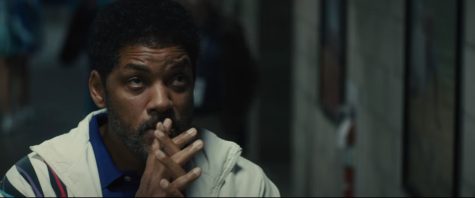 Best Actor is a given for "King Richard." It may even surpass the buzz of "Belfast" and become the next Best Picture. Regardless, this film will be walking away with at least a single award the night of, and that's for Will Smith himself. A nomination for Green is possible, but I wouldn't bet on it because the message is conveyed much stronger through the performances and not the director's voice. Aunjanue Ellis is just as likely as well, possibly to even win, but Jon Bernthal is the only other chance at performance nominations I see. I'd appreciate seeing him up there, but I don't think it's going to happen. It's barely hanging on to a nomination for Best Screenplay, but even if it gets in there's no way it beats out "Belfast" or "Licorice Pizza." Original Song is shaping up to be a competitive category as well, because the last two James Bond movies have won this award and Billie Eilish will be hard to go up against. However, when Beyoncé is the one facing off for "Be Alive," I'm not sure who would win. And finally, a nomination for Best Editing because, hey, it has quick cut scenes of the girls playing tennis.
"King Richard" translates extremely well to fit the small screen, and is one of the best Warner Bros. has had to offer to their HBO Max day-in-date release strategy for 2021. Will Smith is in peak form and leads the film, along with a handful of other entertaining performances. Just with the film's lighting, it has a very warm and comfortable feel that establishes the feel-good aspects of the story. This is undoubtedly a top-tier sports film.
Final Grade: A
About the Contributor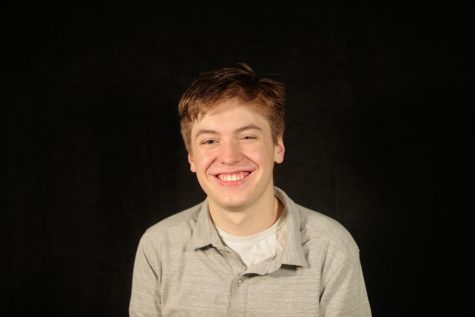 Brandon Siedlik, Wired Staff Writer
Howdy, my name is Brandon Siedlik! I am a staff writer for Westside Wired this year. I am currently a senior and this is my second year on Wired. A fun...