Boys Soccer Season Preview: Warriors Hoping to Lean on Depth to Start Off Season
The Westside boys varsity soccer team is returning to Phelps Field for the 2022 season after a hard loss in the 2021 A-7 District Final. The sixth-ranked Warriors, coached by Mike Dean, are ready to dominate on the field and make up for the postseason opportunities they lost last year.
"We want to compete with the top teams and pull some wins," said Dean. "Hopefully that will help us prepare for the state run we feel we should have had last year."
Westside faced many challenges last season because of the lack of team bonding in the 2020 season. Only the juniors and seniors on the team last year had ever played a game with Westside soccer on the varsity team. This year, the Warriors are spending as much time together as possible, both on and off the field. According to junior Tristan Alvano, the experiences from last season and the off season are making a real difference.
"Obviously I love the team from last season but I think this season we have a much stronger bond," Alvano said. "I know how to play with the guys and we have a lot more chemistry this year. We're really feeling good, and I have a good feeling about the way the season's going to go. I think the way we play with each other, read each other and know what each other's going to do, gives us a good idea of how our bond and connection is going to be on and off the field and it's really strong this season. I think it's going to make us a good team and we're going to surprise a lot of people this year."
This year, Westside's biggest advantage is their depth. Having the advantage of multiple players per position allows the coach to ensure that the best player for each spot is on the field at all times. The Warriors have talent and leadership in every position on the field, and Dean plans to take full advantage of it.
"We have more players than we've ever had from top to bottom," coach Dean said. "We also have legitimate goal scorers up top with Tristan Alvano and Jeremiah Hteh. In the midfield, we have three guys who can really impact a game with Jake Garcia, Luke Van Belle and Hteh. At the same time, we've got great leadership this year at the back line with Luke Noameshie and Mitchell Fehr, and we're anchored by two goalkeepers. I think top to bottom, we're really sticking out this year."
Last season was Dean's first as the head coach of Westside boys soccer. With every new coach comes a shift to the program, so the next few years could be pivotal for the future of Westside soccer. Most often, it falls on the senior class to build a foundation for the program to build upon.
"We don't really get to experience the whole process of rebuilding and shaping the program," said senior Jake Garcia. "With that being said, this is a really important year for the program. We weren't able to make it to state last year, but that season was necessary because it put us in a position this year where we have the team to win it all. A pro to being a senior this year is that we get to set the standard for where we think the program should be so that in years to come, everyone knows that Westside is a great soccer program. We have the talent to last us many years, and I think the program will be in good hands."
This year's seniors are choosing to focus on the mental side of the sport. While soccer requires lots of physical strength and stamina, it also requires focus and concentration. This year, the seniors want to make sure everyone's on the same page and focused on the same goals.
"The mental side of the game is really important for us, in terms of chemistry and preparation," said Garcia. "We're trying to set the standard by making sure everyone is focused and always locked in, working towards a common goal. We're hoping that the underclassmen take that on and can take that and help our program for years to come."
The common goal for the Warriors this year is to succeed in postseason play. Last season, the Warriors lost before they could make it to the state tournament. This year, the team is determined to make it all the way.
"For the team, I think our goal is to win a state championship," said Alvano. "I know that's a big task and it's hard to do, but I think it's a reality for this team. We'll have to work hard to get it done but I think we can do it."
The Warriors have a long road ahead of them this season, including intense top-ten matchups and the Metro Conference Tournament starting April 6. 
"Along the way to state, we definitely want to win Metros," Garcia said. "The metro tournament is going to be huge for us. Obviously we want to take care of districts because in order to get to state, we have to win districts first. We want to stay within the top three or four in the state. It's going to fall on the seniors to make sure everyone's locked in and that we're working towards a common goal. If we have that and chemistry, everything will fall into place."
Westside was ranked No. 6 in Class A for the preseason by the Omaha World Herald's Nick Rubek, but he left no additional comments on what direction he believes the team will take. The Warriors will kick off their season on Friday, March 18 against Lexington. The Minutemen were ranked No. 3 in Class B by Rubek. Westside is preparing to see a top-ten team in their first game of the season by locking into the specifics of each position and holding everyone on the team to high standards.
"We're mostly working on team shape, making sure we understand our role in each position," said Dean. "Obviously we want to win, but we want to make sure we're winning in the style of play we've been implementing these last few weeks. This week we're pretty much focusing on getting in behind the defense with our midfielders and forwards. Hopefully that's what looks pretty good on Friday and Saturday."
As the Warriors prepare to host their season opener, fans of the team are gearing up for an intense season of soccer. Westside's first match of the season will start at 5 p.m. at Phelp's Field.
About the Contributors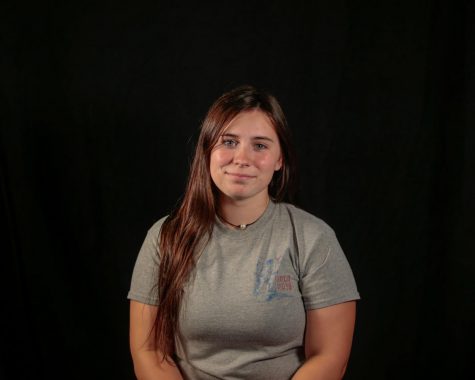 Natallie Pease, Sports J Writer, WTV Live Tech Producer
Hi, my name is Natallie Pease! I'm a writer for Sports Journalism this year. I'm a senior and this is my second year in Sports Journalism. If you have...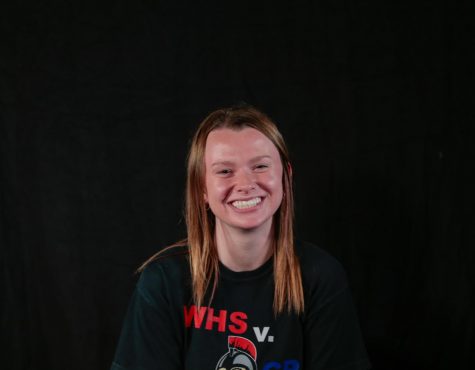 Mary Nilius, Sports J Photographer
Hi, my name is Mary Nilius! I'm a photographer for Sports Journalism this year. I'm a senior and this is my third year in Sports Journalism. If you have...