94th Academy Award Winner Predictions: Actress, Actor, Supporting Actress, Supporting Actor
Actress: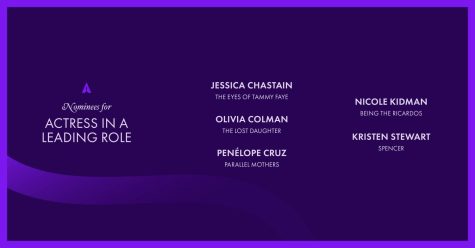 Will Win: JESSICA CHASTAIN, THE EYES OF TAMMY FAYE
Could Win: PENÉLOPE CRUZ, PARALLEL MOTHERS
Should Win: KRISTEN STEWART, SPENCER
I have very little faith that the SAG Awards will go four for four in the acting categories this year, but here we are. Going for what the BAFTA Awards went with here (Joanna Scanlan for "After Love") is not an option, because oddly this is a year where not a single nominee overlapped. None of these nominees are in Best Picture nominated films, so that can't necessarily be a factor in pulling anyone ahead of the pack. Nicole Kidman seemed like the safe frontrunner from the start after winning the Golden Globe, but like Andra Day last year that heat has died down considerably. Kristen Stewart sweeping critics awards but losing the critics choice to Jessica Chastain is a whole story in and of itself, but I still believe "Spencer" was one of the most criminally underrated films of last year, and it is one of the few I would've nominated in almost every single category. The only reason I have Cruz as my number two is because I get the notion we're in for some sort of Marcia Gay Harden winning for "Pollock" madness. Penélope Cruz wasn't nominated at any major precursor awards show, and it'd be insane if the Oscar is the only thing she gets. I'm definitely up for something insane to happen. Predicting Chastain to win is most likely what I'll be doing up until the end, because at least it goes hand-in-hand with the likely Makeup & Hairstyling win, on top of her picking up the Critic's Choice and SAG. Olivia Colman is probably the least likely to win, but she gives the best performance of her career in "The Lost Daughter," and I wouldn't be mad one bit if she won. Aside from Kidman (this would be worse than her win for "The Hours"), I don't mind at all who wins here. I hate how every single year these acting categories feel like a popularity contest over who was actually the best. Regardless of people like Alana Haim in "Licorice Pizza," Renate Reinsve in "The Worst Person in the World," Emilia Jones in "CODA," Tessa Thompson in "Passing" and even Rebecca Hall in "The Night House" not being nominated, I would've given this award to Kristen Stewart on any day of the week. That's the one upset of the night I am hoping for the most. The Lady Gaga "House of Gucci" snub here – after being nominated literally everywhere else – is egregiously hilarious.
Actor: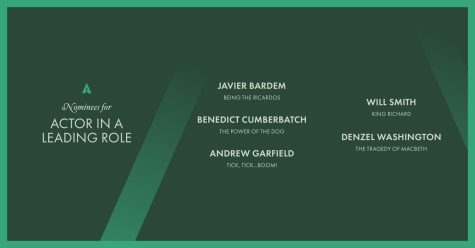 Will Win: WILL SMITH, KING RICHARD
Could Win: BENEDICT CUMBERBATCH, THE POWER OF THE DOG
Should Win: ANDREW GARFIELD, TICK, TICK…BOOM!
It's Will Smith's time. Benedict Cumberbatch will be nominated again, Andrew Garfield will be nominated again, Javier Bardem has won before for "No Country for Old Men" and Denzel Washington has won twice before for "Glory" and "Training Day." I don't think Will Smith will ever be nominated again. He wouldn't be my first choice, he wouldn't even be my second, but I sure hope he wins this award. That said, I wouldn't mind at all if Andrew Garfield or Benedict Cumberbatch took this award home. Even in a place like the BAFTAs, where I thought Cumberbatch would've taken it, Will Smith won. As far as the rest of the nominees are concerned, Denzel is just doing Shakespeare, so it's not exactly one of his all-timer performances, but he's great as always. Javier Bardem is in brownface here, so I have no idea how he got in over Leonardo DiCaprio in "Don't Look Up," the only other person I thought had a chance in this category. Oh yeah, it's because the Academy cannot resist salivating over biopic performances. I know exactly why Peter Dinklage didn't get in, it's because "Cyrano" shot itself in the foot by delaying the film a month past the awards voting start date. 
Supporting Actress: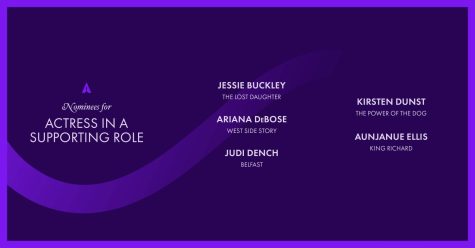 Will Win: ARIANA DEBOSE, WEST SIDE STORY
Could Win: KIRSTEN DUNST, THE POWER OF THE DOG
Should Win: KIRSTEN DUNST, THE POWER OF THE DOG
DeBose, DeBose, DeBose, there is no debate. She is a better Anita than Rita Moreno was in the original film, and steals the entirety of the new film. Blasphemy, I know, but it's true. BAFTA's is the one place I thought someone else could take it, and she persisted. The only reason I say I would pick Kirsten Dunst over her is that Dunst should be on her third nomination at least right now after "Marie Antoinette" and "Melancholia" – I'll take this as a career award. Aunjanue Ellis might be better than Will Smith in "King Richard," but I can't help but say it again: this year's acting nomination could've been so cool. Ann Dowd and Martha Plimpton in "Mass," Jayne Houdyshell in "The Humans," Ruth Negga in "Passing" (who came so close to getting in), Kathryn Hunter in "The Tragedy of Macbeth," Cate Blanchett in "Nightmare Alley," Marlee Matlin in "CODA" and Diana Rigg in "Last Night in Soho." Jessie Buckley being nominated is acceptable, and it's neat that this is the first year (and probably the last) where two actors will be nominated for playing the same role in a film. I'm not going to say anything truly hateful, but Judi Dench and her ten minutes of screen time, getting in over her co-star Caitríona Balfe (who gave the best performance in "Belfast"), is absolutely ridiculous.
Supporting Actor: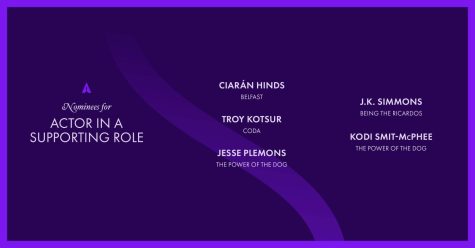 Will Win: TROY KOTSUR, CODA
Could Win: KODI SMIT-MCPHEE, THE POWER OF THE DOG
Should Win: TROY KOTSUR, CODA
It's wild how we could've had a top-tier Best Supporting Actor lineup, yet this is what we went with. The "Being the Ricardos" nominations are by far the worst decisions the Academy made this year. I love J.K. Simmons, he has one of the best acting Oscar wins ever with "Whiplash" in this same category, but he slept his way through this movie, and I mean it when I say I would've preferred Jared Leto in "House of Gucci." I do believe Jamie Dornan was slightly better than Ciarán Hinds in "Belfast," but it's an okay nomination – upon rewatch I didn't feel his short presence did enough. Jesse Plemons being nominated here was obviously a "The Power of the Dog" coattail nomination, securing its place as Best Picture, but once again, he didn't need to be nominated, especially when he most likely will next year for the lead performance in Martin Scorsese's "Killers of the Flower Moon." I don't get the Kodi Smit-McPhee hype either, it would undeniably be a weird Oscar-winning performance. Troy Kotsur, on the other hand, is a fantastic nomination that the Oscars rarely give out anymore. Kotsur has been sweeping the televised awards shows. Smit-McPhee winning the Globe was an odd early surge. However, if it were up to me, I don't think any of these nominees would be in my personal five favorite supporting actor performances of the year. I turn my head to "Mass" once again. Absolutely phenomenal, four of the best performances I've ever seen.
Your donation will support the student journalists of Omaha Westside High School. Your contribution will allow us to purchase equipment and cover our annual website hosting costs.
About the Contributor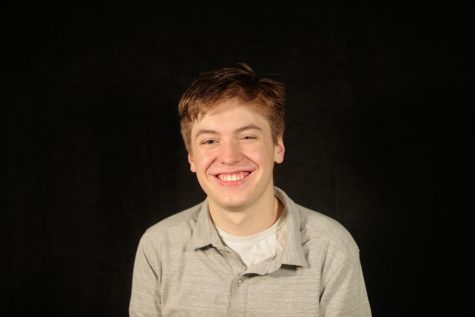 Brandon Siedlik, Wired Staff Writer
Howdy, my name is Brandon Siedlik! I am a staff writer for Westside Wired this year. I am currently a senior and this is my second year on Wired. A fun...