Ozark: Season 4 | Part 1 – Review
Following their abduction by the overarching drug lord, Omar Navarro (Felix Solis), as well as the death of Helen Pierce, Marty (Jason Bateman) and Wendy Byrde (Laura Linney) return to the Ozarks with specific instructions to allow Navarro and his drug cartel safe passage from the U.S. to Mexico once again. 
I hopped on the "Ozark" train late in the game, shortly after the release of the second season. On the surface it may seem like another run-of-the-mill crime show. On the inside it's incredibly well-written in what it chooses to explore, through completely different character archetypes and perspectives. "Ozark" is an even more modernized version of "Breaking Bad," and I'd argue it has characters and plot just as investing as that show did. Whereas Walter White was a known villain who just had that certain level of likability that made you want to see him succeed, Marty Byrde and his family are not villains caught up in their own schemes and troubles. They're relatable. Over the course of the previous seasons, the Byrdes have come to realize that, whether they like it or not, they have no choice but for this to become their new life. This has easily grown to become my favorite original show Netflix has given us over the years.
The writing on this show continues to be extraordinary – new ways are still found to throw curveballs at us in regard to how each character develops. Seeing that Marty and Wendy are just trying to get in the clear so their family is out of the control of the cartel is just as interesting as seeing how surprisingly great they are at what they're doing. Throughout this season, in particular, shock ensues whenever highly affecting mistakes escalate the situation revolving around them. With that, it was very interesting the way they used the FBI in contrast to the Navarro drug cartel. These two factions are separated by how one is morally right and the other is morally wrong, but certain qualities of one organization can be remarkably similar to the other.
As was in the second season, I feel like Marty Byrde had a little less to do in this half of the final season compared to how front-and-center Wendy Byrde was. The thing is, I can't quite tell if that was intentional or accidental. The first half of this half-season moved slightly slower than expected, with the Byrde's acting as American consultants for the Navarro cartel, but I just know they're saving everything for an "all bets are off" finale. In tandem with my analogy to "Breaking Bad," as Marty is to Walter White, I still can't thank this show enough for not making Wendy as insufferable and unlikable as Skyler White. She continues to be just as in on the action as her husband, if not more involved, and I absolutely love Laura Linney in this role. It's devastating that she has not won a single Emmy for playing Wendy Byrde; this year is her final chance… finger's crossed.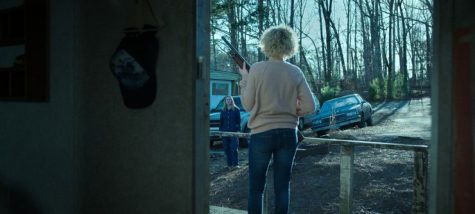 This season also continues to explore Ben Davis and his death. Ultimately, it's wondered whether or not his death was necessary because Helen Pierce was going to be killed either way. It just goes to show the large stakes of the show. A newly introduced character, Mel Sattem (Adam Rothenberg), is a private investigator hired to find any details about the disappearance of Pierce, because her ex-husband needs her to sign papers to finalize their divorce. Frankly, I don't quite see the repercussions of this ironically timed subplot, and I wasn't the biggest fan of Sattem as a character. Despite his low impact this season, he mainly felt like a plot device to add another layer of paranoia to the Byrde's life. Considering what this show's done in the past, they have to have something up their sleeve in regards to him.
It's always interesting to see Charlotte (Sofia Hublitz) and Jonah Byrde's (Skylar Gaertner) involvement in the scenarios that play out, because you never typically see the kids getting involved. Charlotte has a lot of "babysitting" to do after Jonah becomes stubborn enough to take on his own responsibilities, by joining with Ruth Langmore (Julia Garner) and creating their own money laundering, drug trade scheme. Jonah disassociates from his family because of his uncle's untimely death and figuring out how his mother was the one who acted on it. The feud between Wendy and Jonah is a large part that adds another issue to Marty and Wendy's plate. 
Ruth Langmore takes a surprising back seat in terms of the central plot development, but with where we leave off with her, she'll be a front-row character in the finale. It's astounding how Julia Garner will be winning a third consecutive Emmy for this role – I understand how competitive "Succession" is in the Drama TV category, but this last opportunity has to be the year of "Ozark." How she's grown from the lowest societal point in Season 1 to a right-hand woman role in assisting in money laundering and an overall contribution in this empire has been astonishing from a development perspective.
I thought about this last season, and I thought it once again; there is no way they can find something new for Darlene Snell (Lisa Emery) to do. Darlene's character and hillbilly operations felt finished following the death of her husband, Jacob, but they continued to find a way. The romantic relationship between her and Wyatt Langmore (Charlie Tahan) ignores how large of an age gap there is, and makes it integral to the show's plot. Let's just say I didn't expect where these two ended up in the season.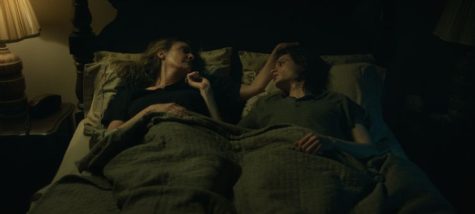 Omar Navarro has been the main villain hiding in the shadows (as well as restricted to Mexico) for the first three seasons, but now that he's shown, Felix Solis holds quite the presence. Acting beside his character's nephew, Javi Elizonndro (Alfonso Herrera), shows the great distinction between two different types of villains. Navarro is the one who is often more haunting and keeps the villainous side internalized and unexposed due to his rank to maintain a more professional appearance. Javi is the type who is more like a hitman, showing villainy through anger and impatience.
Everything ends up culminating in the final episode that intersects each character's subplot. It's tense, impactful, changes the course of everything that happened in the season prior and is easily in the top three for best episodes of the entire show. This episode concludes in a way that leaves you incredibly eager for what's to come in the last seven episodes of the series, while also not ending on an infuriating cliffhanger. A series of events occur that are even more shocking than the literal "bang" Season 3 went out with – I couldn't believe what I had witnessed. I cannot wait to see what goes down between the core characters in a couple of months. Some won't make it out of this show alive, and I don't expect an altogether happy ending for the Byrdes.
About the Contributor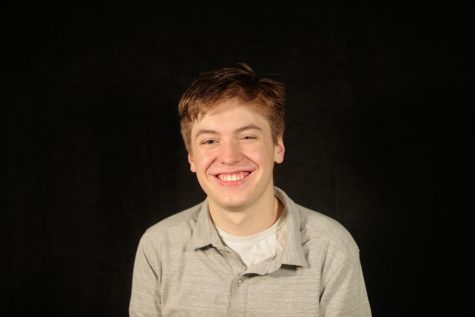 Brandon Siedlik, Wired Staff Writer
Howdy, my name is Brandon Siedlik! I am a staff writer for Westside Wired this year. I am currently a senior and this is my second year on Wired. A fun...