WE-SIDE Seeks to Promote Equity and Inclusion District Wide
Westside's WE-SIDE Community Council was formed in the summer of 2020 in support of the actions that were occurring around the country during that time. WE-SIDE stands for 'Welcoming Equity Support Inclusion and Dignity for Everyone', and plans to fully incorporate itself into the district. 
Assistant Superintendent of Teaching & Learning Dr. Mark Weichel said that WE-SIDE had tried to start operations in 2020, but COVID-19 hindered the implementation of some of their ideas. 
"About a year and a half ago the group just started to form. It's grown as time went on, but originally there were some pretty specific ideas that we wanted to [pursue]," Weichel said. "I think COVID really got in the way of that. The group didn't want to say, 'oh, let's wait until COVID is over', because this is such important work to do and we don't want to set it aside."
Weichel says WE-SIDE is doing a lot of work behind the scenes in order to get started, starting with inviting author John Krownapple to visit the district. 
Krownapple specializes in promoting equity and inclusion in organizations such as schools and corporations, and wrote Belonging Through a Culture of Dignity: Keys to Successful Implementation with Floyd Cobb, another author focused on equity within educational systems. 
"This year we really kicked things off, trying to get into the heart of the work," Weichel said. "We had John Krownapple come in and speak to our teachers on August 9. He wrote a book with Floyd Cobb about belonging and dignity. [This served as the] template of our starting point of this work, so we've had a lot of teachers and [administrators] read that book and we're also working with."  
Weichel said that WE-SIDE wants to use student voices to promote a sense of belonging in Westside schools. 
"We did a survey recently for staff and for students [that] asks these questions again about belonging, do you fit in, do you get to share your ideas, and so we'll be working with John Krownapple to take that data and see where we can improve and get better," Weichel said. 
Assistant Superintendent of Human Resources & District Operations Dr. Andrea Haynes said that it takes many different parts of the community to help WE-SIDE with its mission. 
"I think that what we recognize is that we need help to do this work," Haynes said. "Some of the knowledge and expertise that it will take, we need to reach out to the community and allow them to help educate us. That's part of why we're partnering with ADL [Anti Defamation League] and Inclusive Communities, and Mr. Krownapple and Dr. Floyd. It's because we know that we don't have all the answers, but we're committed to helping find them."
Along with the Anti Defamation League, an organization focused on stopping the mistreatment of Jewish people, and Inclusive Communities, an Omaha non-profit focused on advocating for diversity and inclusion, Dr. Haynes says that student and family voices are a critical part of the process. 
"I think that one important piece that [we] are just starting on is how we bring student voice and community voice into WE-SIDE more," Haynes said. "We're working on what that might look like, how [would] we bring student voices, parent and guardian voices, and just community stakeholder voices into the arena."
Both Haynes and Weichel agreed that although the WE-SIDE Community Council is just beginning, their actions should speak louder than their words. 
"We're still in the really early development phase of those action steps but we do want WE-SIDE to be more than just words and rhetoric," Haynes said. "We want it to be about specific actions that we can take as a district to ensure everyone feels a sense of belonging."
The WE-SIDE Community Council hopes to inspire other metro area schools to become more inclusive spaces for students. 
"It's the idea that we're this beacon that will try new things and will be innovative and that other people come to the lighthouse to learn," Weichel said. "I think it's in our DNA; it's really our mission statement to try these things and be innovative."
Inclusive Communities will be hosting "Table Talk," a community dialogue,  in conjunction with WE-SIDE on Tuesday, Nov. 2, and Monday, Nov. 8. These free events will be held in Westside High school's auditorium at 6 p.m and are open to the public. 
Your donation will support the student journalists of Omaha Westside High School. Your contribution will allow us to purchase equipment and cover our annual website hosting costs.
About the Contributor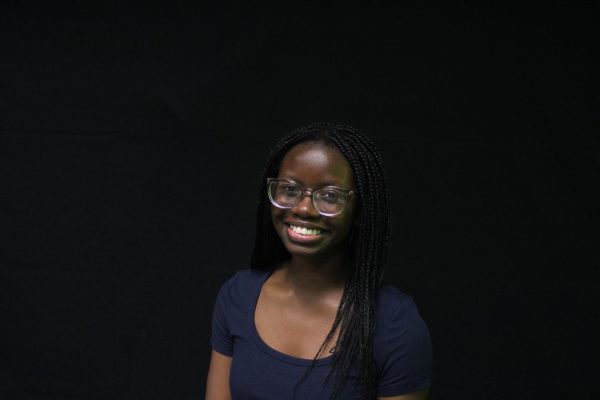 Tanatswa Chivero, Co-Editor in Chief
Hey! My name is Tanatswa Chivero, and I am a Co-Editor in Chief for Wired. I am currently a senior, and this is my fourth year in journalism. A fun fact...