Ellie-Bartsch Bang: The Quiet Leader
Westside softball has had a tough year so far, but there are still bright spotlights surrounding the Warriors. One of them is junior Ellie Bartsch-Bang, who has stepped her way into a big role since the loss of last year's leader Dayton Kell.
"Ellie has impacted the team this season with being an everyday starter for us and holding down left field," head coach TJ Eadus said. "She continues to grow into her own. She has regularly been our number three in the line up which is a big task in itself." 
Bartsch-Bang is a leader in her own way. The young core of the Warriors have someone they can look up to this season. The junior outfielder has become a strong leader and hopes to build the Warriors into a powerhouse.
"Ellie is a quiet leader. She leads by example. She keeps her head down, grinds it out, picks up her teammates, always asking questions and for extra reps," Eadus said. "A lot of our under-classmen see that and feed off of that."
Bartsch-Bang has high expectations and a lot of potential. She makes big plays in the outfield, along with producing for the Warriors in the batter's box. 
"We see Ellie finishing off this year very strong. She's in a great place and will only improve from here," Eadus said. "Her biggest hurdle will be for her to mentally slow down the game and not push so hard. She adds pressure to herself that's not needed and her play can be affected by it. When she is loose and enjoying it, be on the lookout."
Bartsch-Bang has a lot to juggle this year and that's what brings so much energy to this team. Although pressure slows her down, she plays with such poise. Bartsch-Bang has quickly become a powerful source of energy when the Warriors are in need of a vocal leader on the diamond.
"Everyone on the team kind of leads the underclassmen. The best way that they do this is by being loud on the field and succeeding themselves so that others can follow," Bartsch-Bang said.
The Warriors feed off of Bartsch-Bangs talent and soak it all in. The players have learned from her strong work ethic and her burning passion for success on the field.
"This kind of goes along with the last one but not slacking off yourself and trying your hardest at practice so that it pays off during the game," Bartsch-Bang said.
Not only does Bartsch-Bang set examples for her teammates, but also for the younger girls in the stands. They look up to her ability and talent on the field.
"I look to hopefully make more people want to come out for softball and support this program," Bartsch-Bang said.
The Warriors are coming off a loss to number four ranked Millard South for the second time this year. They hope to bounce back and grab a spark of momentum into this weekend's Metro tournament.
About the Contributors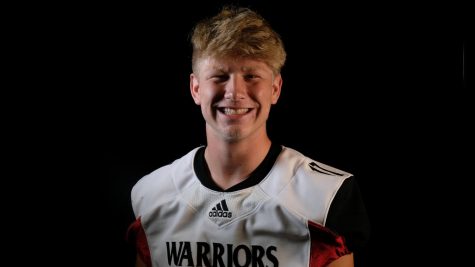 Michael Zimmerman, Sports J Writer
Hi, my name is Michael Zimmerman. I am a writer for Sports Journalism this year. I am a junior and this is my second year of Sports Journalism. If you...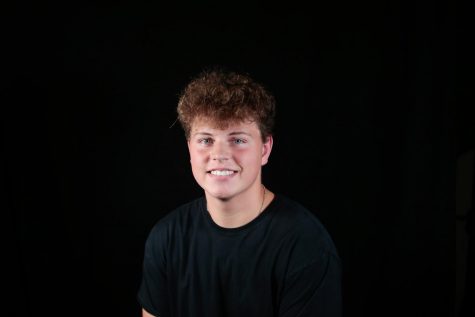 Carter Jankovich, Sports J Writer
Hi, my name is Carter Jankovich! I'm a writer for Sports Journalism this year. I'm a junior and this is my first year in Sports Journalism. If you have...