Westside Cross Country Kicks Off Season at Class of Metro
The Westside boys and girls cross country teams are optimistic about the 2021 season. After a top-five appearance for the girls team in 2020, the team is confident and ready to go this season, 
 "It's always kind of scary going into their first meet, but they've been consistent about getting it in [running] over the summer so I think they're ready," head cross country coach Theresa Gosnell said. 
Throughout the summer, the team has taken the time day by day to get better. The Warriors return their top three  runners in Noelle Abels, Claire White, and Reese Young-Oestmann.
"I think they can place really high," Gosnell said. "I think they set a goal to even take state."
The girls started their season on a strong note in the Class of Metro meet on Aug. 28. Unlike the majority of meets where all classes from freshman to senior compete together, the Class of Metro is split up between each class. The Warriors were led by Abels and Young-Oestmann, who placed first and second respectively in their class, White finished first among the  sophomores.
"It was definitely a confidence boost," Abels said. "I think it definitely makes our team feel really good knowing how fitting for the first meet but it definitely wasn't a true representation to how other meet's are going to  go."
The top five runners for each team contribute to their teams' scores in the majority of meets. The Warriors seem to have found their number four runner, but are still trying to find who can fit into their number five spot.
"Cece [Gerard] is currently our fourth runner and she has a lot of potential. She's going to be amazing by the end of this season," Abels said. "We have a few girls competing for that fifth spot but that fifth spot is going to be a determining factor for how we place at meets."
The Westside boys team had a disappointing season in 2020.The Warriors did  not qualify for the state tournament, so the team is coming in to make a statement this year. Junior team captain Nicholas Svoboda has been working to fill a new role in leadership.
"I do my best to work hard and try to set a good example for the other guys," Svoboda said. "There's a small bit of fun that has to be allowed so I try not to be too much of a stick in the mud. It mainly comes down to putting in the work yourself and convincing everyone else to follow suit."
The boys freshman class shows a lot of upside. Noah Kruse, Connor Gross and Jack Boerner are the top runners in the class. The freshman hope to make an immediate impact.
"Just about everyone on the team has a significant amount of potential," Svoboda said. "It's going to have to come down to the culture, whether or not the individual guys want to 'buck up' and do the work."
The Westside boys cross country team is excited to compete this season and are looking forward to making the state meet in October.
The next meet for the Westside cross country teams will be at Concordia University in the Charlie Thorell Invitational on Sept. 2. 
Your donation will support the student journalists of Omaha Westside High School. Your contribution will allow us to purchase equipment and cover our annual website hosting costs.
About the Contributor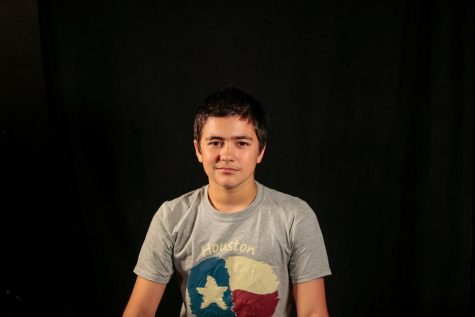 Amir Rasulov, Sports J Writer
Hi, my name is Amir Rasulov! I'm a writer for Sports Journalism. I'm a junior and this is my second year in Sports Journalism. If you have any questions...