Candyman – Spoiler Review
Thirty years after the events of the first film, visual artist Anthony McCoy (Yahya Abdul-Mateen II) lives in Chicago with his girlfriend, art gallery director Brianna Cartwright (Teyonah Parris). Brianna's brother Troy shares the urban legend of Helen Lyle, a graduate student who went on a killing spree in the early 1990s. Her rampage culminated in a bonfire outside the Cabrini-Green housing project when she attempted to sacrifice a baby. The residents were able to rescue the child before Helen perished in the fire in an apparent act of self-immolation. Desperate for a creative spark to turn his career around, Anthony roams around Cabrini-Green for inspiration. He eventually meets William Burke (Colman Domingo), a laundromat owner who introduces him to the story of the Candyman.
The original "Candyman" is one of the most quintessential horror movies of the 1990's, yet nobody ever talks about it. Throughout a few rough sequels, the legacy and mythology of the Candyman has changed, although the most consistent aspect is Tony Todd's brilliant performance in his most iconic role. Nia DaCosta's "Candyman" switches some things up that were established in prior sequels. I will say that this plot, in tandem with the legend's background, is on the same level as the intriguing mystery following Virginia Madsen in the first, and might be superior to it. In this movie, "Candyman ain't a he. Candyman's the whole damn hive."
With Nia DaCosta, I've never seen a female director come this close to having such a Stanley Kubrick sense of style. Her shooting style, camera placements, and angles are so visually masterful that this movie doesn't need all the jumps in the world to scare you. The use of mirrors, tension and music give the film such a haunting atmosphere that the anxious buildup is just enough. There are so many great moments with him, but the first time you see Candyman present-day in the art gallery is breathtaking. Movies that I legitimately cannot look at the screen for certain parts rarely come by, but "Candyman" has some gruesome kills and moments that are uncomfortable. The "invisible" kills, as you can only see Candyman through a mirror during most of the film, have an amazing use of wirework. Jordan Peele is a producer and co-writer on the film, and while the script is one of the weaker aspects of the movie, it doesn't ever rely on Peele's uniqueness like we saw in "Us" or "Get Out," which he won an Oscar for. I only noticed how well this movie was directed. It's incredible that Marvel, as they do with anyone big and upcoming, snagged DaCosta up for the "Captain Marvel" sequel being released next year, "The Marvels."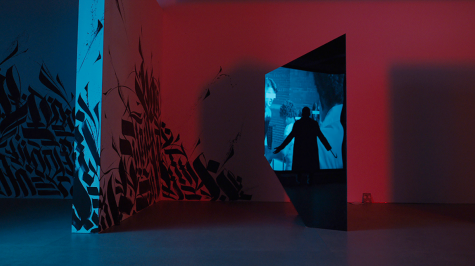 If I had not said enough yet about how much this movie defied my expectations, the performances here are some of the best I've seen all year. Yahya Abdul-Mateen II is fairly new in this business, but he has grown in terms of proficiency, and this is the first leading role he's had. He is phenomenal here in such a transformative and nuanced role, and speaking of uncomfortableness, what the makeup department did on him looked all too real. Teyonah Parris, who will reteam with DaCosta for "The Marvels" also delivers her best performance, even better than in "WandaVision." I never anticipated her having so much to do in this film, and in the final act she becomes a full-on "Scream Queen," just as Jamie Lee Curtis in "Halloween" or Neve Campbell in "Scream." Colman Domingo is, and always has been, a delight in everything he's in, and he gives his role everything he has, flipping the script in the final act with an unexpected twist. While Virginia Madsen's character from the original is thoroughly referenced throughout the film, Vanessa Williams is the only actor (in addition to one more) to reprise their role, and she makes a large impact in only a single scene. Yet another twist is revealed here with Mateen's character being her son, the boy that Candyman kidnapped at the end of the 1992 film.
It took me a while to understand exactly what the movie was trying to say, as there was much focus on the world of art. I feel that it is a perfect metaphor that the film itself is a work of art. Exposition sequences are telling the story through the recurring use of shadow puppets, a very stylistic and artsy decision to make, that I thought fit right in. Aside from that, there is an overarching social commentary that couldn't feel any more relevant, especially with certain events that have occurred over the past year. It truly renovates some of the themes the original movie had for a present-day audience. Without getting too far into it, the deeper meaning of race equality was a lot more effective than I ever would've expected in a rebooted slasher franchise. This side of the story tries to wrap itself up in the final moments of the film, and I think this is the sole piece that didn't quite hit the mark it wanted to. The last twenty minutes rushed to tell a story that needed at least twice that length of time. It was not able to be fully comprehended, and ended very abruptly. However, all shall be forgiven because of the tease it left us on, ending the film on an eleven. Even though it was something I knew was coming, Tony Todd reappearing was the saving grace, and with that, I also feel a sequel may be coming. However, I do not see audiences who have not seen the 1992 original or do not remember it walking out of the theater as satisfied as I was.
I have the feeling that I liked this a lot more than most people, and partially because of this property's low fanbase and surprisingly mixed reactions, I don't see "Candyman" becoming the next big horror movie. Nonetheless, notable performances are given from all cast members, especially Yahya Abdul-Mateen II, Teyonah Parris, and Colman Domingo. Nia DaCosta is a terrific find, and I can't wait to see her stylistic qualities brought to the forefront in any genre of future projects where she is involved.
Final Grade: A-
About the Contributor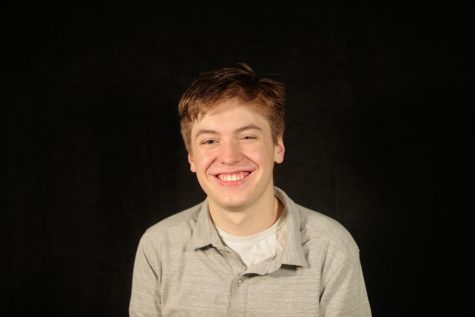 Brandon Siedlik, Wired Staff Writer
Howdy, my name is Brandon Siedlik! I am a staff writer for Westside Wired this year. I am currently a senior and this is my second year on Wired. A fun...