Season Preview: Girls Golf Looks to New Young Team for Success
The girls golf team is returning this season looking for a state championship after a fifth-place finish at state last year. 
Senior Kaitlyn Hanna, who is looking for her third individual state championship after a second-place finish at last year's state tournament, said she's excited about this year's team. 
"We have a young team, 12 sophomores, and three seniors," Hanna said. "We want to be able to grow throughout the season.  We have a very solid and young team this year."
Barry Glanzer, the head girls golf coach at WHS, said that despite a lack of experience the players are coming together.   
"Right now we have a fairly young team, with a lot of sophomores, and there is a lot of talent, but not a lot of experience," Glanzer said. "They laugh together, they work hard, they get along great and help each other out."
Glanzer said he's established clear goals for this year's WHS golf team.
"I would like to see most of them gain a lot of experience this year, and, by the end of the year, have really improved," he said. "The big team goal is to try to place higher than we did last year at state, which I think we have the opportunity to if we play well."
As for Hanna, she is competing for her third state championship in hopes of adding to her already impressive résume.     
 "I know I can compete with them. I've won before, so just put more work in during the weekends, and after practice and I know that it will take hard work and many hours on the course," Hanna said. 
Hanna feels that she has proven herself through past golf seasons. 
"I don't think I have anything to prove," Hanna said. "I think I've proven myself over the years as a good golfer by winning two state championships and three metro championships. Golf is tough, you're either on or you're not. There's only one winner at a tournament, but you can take so many positives when you play, and finishing high is still great. The key is to put yourself in a position to win."
The golf team will be back in action on Sept. 9 at 9 a.m. at Homes Golf Course  at the Lincoln Southeast invitational.
About the Contributor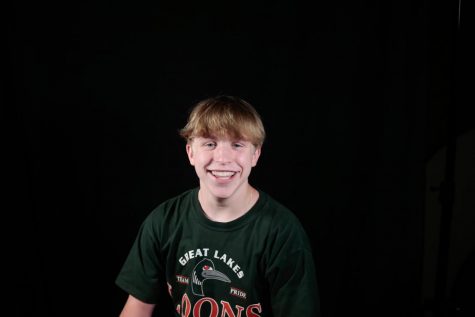 Connor McLeod, Sports J Writer
Hi, my name is Conner McLoed! I'm a writer for Sports Journalism this year. I'm a junior and this is my first year in Sports Journalism. If you have any...