Black Widow – Spoiler Review
Natasha Romanoff (Scarlett Johansson), aka Black Widow, confronts the darker parts of her ledger when a dangerous conspiracy with ties to her past arises. Pursued by a force that will stop at nothing to bring her down, Natasha must deal with her history as a spy, and the broken relationships left in her wake long before she became an Avenger.
After two years of patiently waiting, the release of "Black Widow" has finally come. The series on Disney+ has been keeping us occupied throughout 2021 and was an efficient way of storytelling, but I was eager to be back in a theater. Easily my favorite thing about this movie was the experience itself. I've been back to theaters plenty of times, but I haven't seen that iconic studio logo introduction on the big screen in two years since the release of "Spider-Man: Far From Home."
The constant delays are what seriously injured this film. Had the option for Disney+ Premier Access been available in the Fall of 2020, this undoubtedly would have been a much more enjoyable film. Marvel finished their entire ad campaign when they released their final trailer in March of 2020. Having to re-market the film forced them to show additional footage, causing nearly half the movie to be shown in trailers and clips. I saw this the day after the release of the fifth episode of "Loki," arguably the best Marvel Disney+ series episode to that point, and, in comparison, this felt like an MCU film that hits all the familiar notes.
As we all know, the driving motivation for big studios is profit and profit alone. If the movie had been released at the time when theater doors were closed around the world, relying on thirty dollars (the average cost of two tickets) per every few households would not have been enough for Marvel to stay in the same lane that they have been in for years. Premier Access allowed viewers to purchase the film to own it digitally. When most films revenue comes from repeat viewing, this drastically affected the income of the movie.
This film chronologically takes place directly after "Captain America: Civil War" and years before "Avengers: Infinity War." Quite frankly, I feel this plotted area was slightly uninteresting and unnecessary to explore, and it's very light on MCU connections. There is no cameo from an actor like Robert Downey Jr. or Chris Evans, which could have been shoved in at the end. Having Captain America show up near the end would make this slide even neater between the two set films, as the Avengers captured and held in the Raft after "Civil War" are out by the time we first see them again in "Infinity War." In the most straightforward of descriptions, this is a side story featuring Natasha Romanoff and her dysfunctional family taking the fight to clean up unfinished business with their past selves.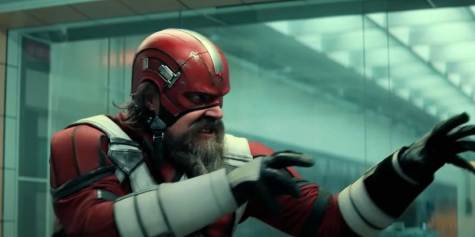 Since her debut in "Iron Man 2," Scarlett Johansson has developed this character beyond the woman whose superpower is kicking. Black Widow, like Hawkeye, was a character I felt that did not need exploring, and worked much better as a supporting member of the team. Disproving me, she has evolved into an Avenger over the years, and has earned her position as the leading character in a film. It has nothing to do with her gender, a mistake "Captain Marvel" made with the overuse of girl power. By introducing an entire cast of new characters, I was worried that Natasha Romanoff would be shoved under the rug in a "passing of the torch" way. This most certainly does not happen. In Johansson's supposed final appearance as this character, her death in "Avengers: Endgame" doesn't loom over the film. While the character development isn't quite there, it's the small moments that give the impression of something new. One of my favorite scenes in the film is when Nat is in her trailer watching "Moonraker." We rarely get to see this, especially in superhero films, and it made her feel like an actual person. Also, Natasha watching "Moonraker" is quite ironic, because this film is extremely similar to that very Bond film.
The opening scene of the film, a flashback to Natasha and her sister, Yelena, as kids being raised in Ohio by Alexei and Melina, was good, but it never did anything regarding Romanoff's origin. However, although this movie was not an origin story, it was nice to see that the opening credits intercut images and stock footage of her time as a child that showed what her experience in the Red Room was like. 
If this movie had been about what happened in Budapest, it may have been more meaningful as a Memoriam to the character and the movie would have had a more urgent storyline that would have shown Clint and Nat's relationship one last time. We do finally find out what happened here, as taking out Dreykov (Ray Winstone), the head of the Red Room and the main villain of this film, was Nat's final step in defecting to S.H.I.E.L.D. and transitioning towards a new life. This is also where the viewer should easily be able to figure out the big twist revealed near the end; that Taskmaster is Dreykov's daughter and an inadvertent creation of Natasha's past.
Florence Pugh steals the show as Natasha's sister, Yelena. Pugh is one of the greatest and most relevant actors the MCU has been able to pick up as of late. From "Fighting with my Family" to "Midsommar" to "Little Women," in which she earned an Oscar nomination, she has proven that she has an incredible range in performance ability. She's going to be an incredible anti-hero in the near future. I was not expecting her to be as funny as she was either – the posing/superhero landing gag is so clever and definitely the best joke in the film, though it was oddly released in its entirety in a promo clip before the movie came out.
David Harbour is very funny as well, but jokes are constantly made at Alexei's expense just about every time he's on screen, and the opening scene is the only time we ever get to see him really "save the day." I wish we had had the opportunity of seeing him do at least one amazing thing while he was suited up as the Red Guardian. I like him as the character, but what I like even more is that David Harbour is in this franchise. Hopefully, we get to see him and Rachel Weisz again in a project focusing on the Winter Guard, which is basically Soviet Avengers.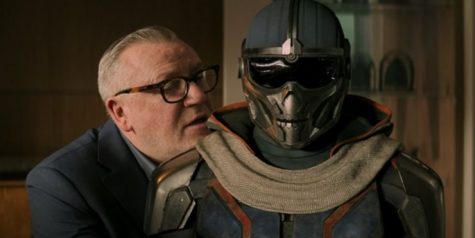 Rachel Weisz was a bit of a letdown. While I am glad they're in the movie, Harbour and Weisz didn't exactly need to be here, and each stole screen time from other necessary things. Aside from being part of an older generation of Widows, Weisz is Iron Maiden by name only. She's kind of evil, having knowingly assisted in the creation of nanites, but like Harbour, I like the fact that Rachel Weisz is just a part of this universe. There's a scene about halfway through the movie reintroducing her and bringing the whole family back together again. This scene was done well in regards to the family elements of the film, which was one of the film's major strengths. The scene only runs for about fifteen minutes, but feels like an eternity because of how much talking there is. Although these moments are sprinkled throughout the movie, you still don't see the full bonded connection between the four protagonists by the end. The second act could've kept the character dynamic while also showing us the plan in the present time instead of slowly revealing it in flashbacks later on. Showing that Melina and Natasha switched places by using the too convenient face changing technology as shown in "Captain America: The Winter Soldier" (there are shapeshifters in this universe, in case you forgot) is not exactly a shocking reveal worth the price of most of the middle of the film. Based on her background, Director Cate Shortland chose to make many of the choices in favor of dramatic moments for a reason, over action and reveals. This was a weird decision to make knowing that the whole purpose of the Black Widow character is that she's a spy.
If I were to point out one thing that did not work for me it would be the villains; what they did with Taskmaster is no better than the Mandarin in "Iron Man 3," but at least they made an entire movie to fix that one issue. As I said, Taskmaster turns out to be Antonia Dreykov (Olga Kurylenko), one of the lamest reveals in any MCU movie, and I was still underwhelmed in the theater despite having found out this identity weeks before the release of the film. My initial reaction when finding out was obviously not great, but it had nothing to do with her being yet another gender-bent character. The one unique ability that the character has is that Taskmaster can mimic fighting styles. Except in the comics, this is done without a bunch of technology. The technology used in the film is not explained at all, and the mirrored fights happen in a single scene – ironically my favorite action sequence in the movie. When she actually gets time to shine it's one of the greatest female physicality performances I've ever seen, if it even is a female stunt person in the suit. The suit itself is built with male physical attributes, which were only created for the "shocking" reveal. It doesn't make much sense that the Red Room, an organization full of brainwashed women, would have its most powerful Widow look like a guy. Olga Kurylenko has never been in any major film or series, and I hope that she'll stick around. She certainly had a weak introduction, but I'll take what I can get. She is given very little to do in this film and only has a single line throughout the entire film, but it might be one of the most powerful. Spoken right after she is freed of the mind control, all she says is, "is he gone," which shows that Dreykov would even force his own daughter into this living nightmare.
It turns out that O-T Fagbenle truly was only here as a red herring for the real Taskmaster all along, and I admit that I was fooled up until the point I found out otherwise. This was a very well-kept secret over the past year in the eyes of the general public. The only things said about the character are that he is a former love interest and current supplier to Natasha and former S.H.I.E.L.D. The employee is quickly brushed past because he really is a nothing character.
Circling back to "Moonraker," Dreykov and his "I am on the precipice of world domination" ideals are nothing more than a poorly written Bond villain played by a highly talented actor. He may not be as emotionless as Malekith or as derivative as Yellowjacket, but he is one of the worst MCU villains; he is unbelievably cartoonish, and his questionable misogynistic plans don't exactly make him fun to be around.
I would not say that the movie got better as it went along, because it was a bit disjointed. I did enjoy the finale quite a bit, aside from the action because there was hardly any. I know very little about the Black Widow comics, but using the scent of Dreykov's pheromones as the Widows' inability to harm him is something that worked so much better on the page than in the film. The end goal is to take down the Red Room and free the Widows using a synthesized gas to eliminate the nanites. I don't know why they couldn't have just let the women make their own decisions, or a psychological transition, as seen in "A Clockwork Orange" would've been more acceptable as well. Natasha also fights Dreykov's entire squad of Widows held in the Red Room and, for being trained assassins since they were children, you would think that they would have better fighting techniques than to just corner and punch her. Something that this movie does is firmly establish the Widows as more than a subdivision of another character. They are about as meaningful as the Dora Milaje, meaning a few of them could pop up here and there in upcoming projects, as Ayo did in "The Falcon and the Winter Soldier." Alexei does fight Taskmaster for a short period but, for being a scene that the audience so clearly wants to see, it is constantly being cut to the point of frustration. A significant amount of editing choices throughout the film are very weird, including many cutaway flashbacks.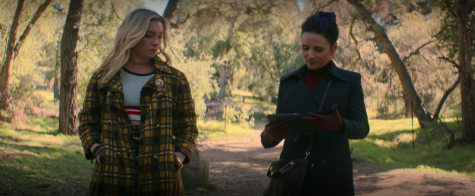 I liked the sky-fighting scenes from the trailers, and making the Red Room basically Cloud City from "The Empire Strikes Back" set it up to be something really cool. Also, how coincidental is it that nobody has managed to bump into a giant floating compound after all these years in hiding? Eventually exploding, this had so much potential to be an amazing action scene, but the trailer showed just about everything that occured in the fight. Because this scene is the film's finale, it's supposed to be where all the fighting takes place. But when Natasha is flying through the air, jumping from structure to structure – knowing that she isn't going to die – it all turns into a CGI mess. There are very few consequences because you know nothing bad is going to happen to Natasha, as she dies in "Avengers: Endgame" and Yelena was reported to appear in "Hawkeye" months ago. In fact, the only people who even die are Dreykov and a few of his soldiers.
The post-credits scene is one of the best Marvel has ever given. It's not throwaway humor or a short clip ripped from the next movie, but something that will keep the conversation going. It turns out General Ross was only in the movie as some sort of connection to "Civil War," and that Valentina Allegra de Fontaine is the one assembling the Thunderbolts and/or Dark Avengers. Julia Louis-Dreyfus returns after recruiting John Walker in "The Falcon and the Winter Soldier" and is still nothing short of incredible, even though these scenes were meant to be released in the opposite order (this was supposedly the one thing affected by the pandemic). Kevin Feige made it clear that the viewer didn't have to have watched the Disney+ shows to fully understand the films going forth. I would disagree with this, because if you haven't seen "The Falcon and the Winter Soldier," a lot of explanation would be needed as to why Elaine from "Seinfeld" randomly showed up at the end of this movie. As a teaser for "Hawkeye," Val approaches Yelena, who is visiting Natasha's grave with a mission to assassinate Clint Barton, who is the man responsible for her death. This movie as a whole was pretty average, but the potential was through the roof.
Final Grade: B-
About the Contributor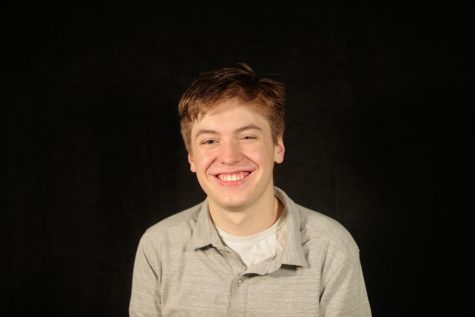 Brandon Siedlik, Wired Staff Writer
Howdy, my name is Brandon Siedlik! I am a staff writer for Westside Wired this year. I am currently a senior and this is my second year on Wired. A fun...