Westside Girls Tennis Battles Questions of Weather at State Tournament
The girl's varsity tennis season ended last week as they placed 11th as a team in the state tournament. #1 singles Anna Schmillen placed 6th, upsetting the #8 and #5 seeds in her final senior season. Overall, head coach Jordan Warkentin said that the girls had a successful season. 
"Considering that we did not have a season last year, it was definitely a building year where girls would start to see a lot of improvement in their game and start to learn strategies of how to win matches," Warkentin said. 
The relatively young team had a tough duals schedule throughout their season. They played some of the top teams such as Marian, Millard North, Lincoln Southwest, and Elkhorn South. 
"The dual record (3-7) did not reflect on how well we did as a program. We had a lot of solid wins as well against Omaha Central, Papillion-La Vista South," Warkentin said. "We finished in 11th place at state out of 30ish teams so we are definitely headed in the right direction." 
This year, Warkentin said the girls gained a sense of positivity on the court. She said that her coaching style is very laid back but extremely encouraging. 
"My main goal as a coach is to help student-athletes love the sport they are playing," Warkentin said.  "We also worked a lot on doubles & singles strategies and how to play different types of opponents."
Warkentin said that the highlight of the season was Schmillen's 6th place finish, along with the overall improvement of the girls. 
"She was seeded 9th going into the tournament and had a few upsets to finish where she did," Warkentin said. "I think all of them did a great job at State and I was super proud of the way they played."
Being top 8 in the state for the #1 singles category was always a goal of Schmillens. As a team, she also said that the season went well. 
"We all grew as a team and improved a lot from the beginning of the season," Schmillen said. "It felt really good to have a season this year because not having one last year was rough. It was hard to know it was my last season too."
Looking at the upcoming year, Schmillen and Warkentin believe that current juniors Claire Bonnett and Katy Terry will lead the team. 
"Claire Bonnett is a strong leader for the program," Warkentin said. "She will be a great mentor to all players and will lead them in a positive direction. Katy Terry will also be a huge asset to any players that are going to play doubles. She has a great mind for doubles and is extremely smart with strategy and how to win points."
Both Warkentin and Denise Hazelrigg, the varsity and junior varsity tennis coaches, are stepping down at the end of the school year. Bart Jesertiz and Amy Studts next year will step into their respective places. Warkentin thinks that Jeseritz will bring a lot of energy to the program and continue to hold high expectations of the athletes. 
"He will push the tennis players to be the best that they can be," Warkentin said. "Both programs are in a really great spot right now. We have amazing athletes that have great sportsmanship. I have no doubt the trend of excellency will continue." 
Spending her last four years with the program, Warkentin has felt great about the players she's been able to work with and the future of the program.
"I think the athletes have taught me just as much as I've taught them," Warkentin said. "Every single athlete has shown a tremendous amount of dedication to the team & to their academics.
Even after the down season, the team hopes to grow into the offseason and come back next year as strong as ever.
Your donation will support the student journalists of Omaha Westside High School. Your contribution will allow us to purchase equipment and cover our annual website hosting costs.
About the Contributor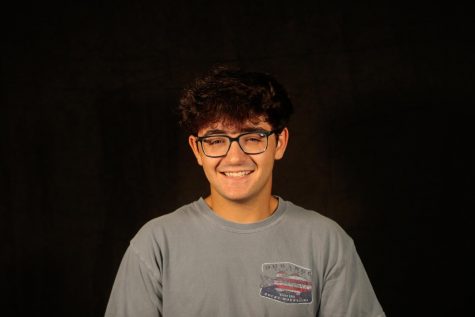 Zev Gordman, Wired Sports Coordinator
Hi, my name is Zev Gordman! I am the Sports Coordinator for Westside Wired this year. I am currently a senior and this is my fourth year on Wired. A fun...