Boys Soccer Falls in District Final
The Westside boys soccer team ended their season 11-6 in the A-7 District Final against Lincoln Southeast. The boys team had an up and down year, with some big wins over highly ranked teams such as Gretna and Millard South, but some tough losses as well, falling to Creighton Prep and Omaha South. Knowing their season should not have ended this way, senior Captain Zach Goldner said he was extremely proud of the way the season turned out.
"Because of COVID-19 and a new coach, I had no major expectations, which is why I am extremely happy with how this team performed this year," said Goldner. 
Goldner said he has no worry that this team won't get back into the district championship next year. The Warriors are losing a lot of players and a lot of talent along with Goldner. However, there is an overwhelming amount of young talent that will be returning to the field next season.
"While there are ten seniors leaving, the gap will not be too big to fill with only three starters leaving," Goldner said. "Next year though, Isiah Venezuela and Luke Van Belle and Jacob Garcia are really going to need to lead and motivate this team."
Goldner said he believes the play style of the team has been set, and the main goal for the next year's team should be to win.
"For the next couple years, the team will need to focus on winning," said Goldner. "The style of play has already been implemented by our coach, we just need to use it to our advantage."
The Warriors have nothing but excitement for the next season, with their top leading scorers returning. Junior Luke Van Belle and sophomore Tristan Alvano, both with seven goals this season, hope to continue their success into next season. For Van Belle, the young core the team has will be a great strength for next season.
"I feel that next year could be our best season. This year was a great rebuilding year for us, and, with a district loss two years in a row, the team will be working harder than ever to improve," Vann Belle said. "This off-season will be very important to this coming season, with how short the high school season is we need to begin improving together as a team now."
Throughout the season, junior Jake Garcia thought the Warriors tended to show a lack of focus, causing them to not quite get the win. He believes the team has a lot to work on for the next season especially on their mental side of the game. 
"We'll have to focus on being mentally tough during the big games and fight for each other so we can get the job done next time," said Garcia. "A lot of the underclassmen will have big roles to play next season." 
Head coach Mike Dean reflects on the season himself. With what he is most proud of and how he sees the character of his team build up just from one year to the next.
"It was definitely a learning year as a coach," Dean said. "The player relationships and the everyday grind was my favorite part. I saw some kids grow before my eyes and saw them apply themselves for their teammates was most rewarding."
With so many underclassmen starting, the team will grow around those players. Front to back in the lineup will be stacked with talent.
"Yes, we lost 10 seniors. They all were an important part of the team and played some big parts for us but we were lucky that we started 8-9 underclassmen consistently throughout the year," Dean said. "Mitchel Fehr, Luke Van Belle and Jacob Garcia will be influential seniors next year."
The Warriors look to have a promising group emerging for next season. With two elite Nebraska scorers in Van Belle and Alvano plus a solid 1-2 punch in goal with Marty Mormino and Adam Hjemvick, the team looks to grow as a contender for the state tournament. Even with the early exit this season, the future looks promising for the program.
About the Contributors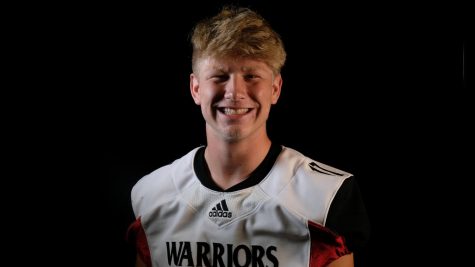 Michael Zimmerman, Sports J Writer
Hi, my name is Michael Zimmerman. I am a writer for Sports Journalism this year. I am a junior and this is my second year of Sports Journalism. If you...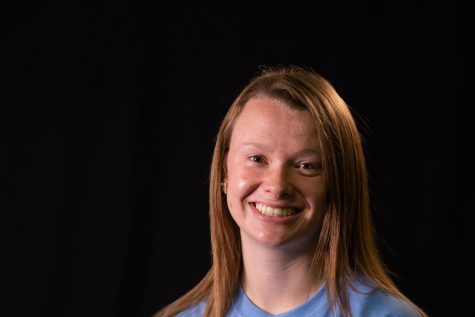 Mary Nilius, Sports J Photographer
Hi, my name is Mary Nilius! I'm a photographer for Sports Journalism this year. I'm a senior and this is my third year in Sports Journalism. If you have...