93rd Academy Award Winner Predictions: Film Editing, Cinematography, Original Score, Sound
Film Editing: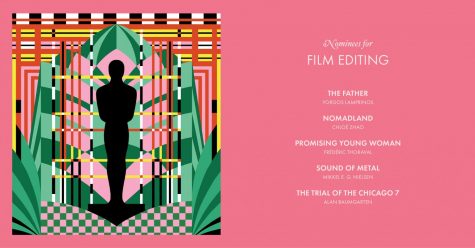 Will Win: The Trial of the Chicago 7 – Alan Baumgarten
Should Win: The Father – Yorgos Lamprinos
I thought "The Father" had no chance at the Oscars, but instead it significantly overperforms. These additional technical nominations are what made it able to be pushed into best picture category. However, I don't think it has a chance at beating the editing between the courtroom and the riots in "The Trial of the Chicago 7." Typically, sound and editing categories go hand-in-hand, so "Sound of Metal" very well could win here as well. If so, it's very likely that "The Trial of the Chicago 7" walks away without a single award. Also, this category is another spot where "Mank" is surprisingly absent, which indicates bad news for chances at a possible best picture win.
Cinematography: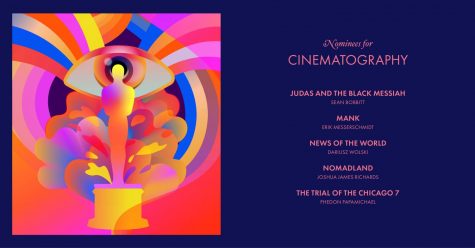 Will Win and Should Win: Nomadland – Joshua James Richards
Way back when, there was a time when "Mank" could have had a definite win in this category. As time went on, however, the thought of a straightforward black-and-white film in the modern-day winning this category faded away. "Nomadland" is like watching a painting, and none of the other nominees deserve to win as much as this movie. The Academy almost went five for five with what the ASC (American Society of Cinematographers) nominated for this category. The only difference was "Judas and the Black Messiah" replacing "Cherry," possibly due to a certain questionable shot that was immediately made into multiple memes. "News of the World," as well as "The Trial of the Chicago 7" are some of the most boring nominations of any category. I would've appreciated having seen "Tenet," and this category is another place where "Da 5 Bloods" was unrightfully snubbed. 
Original Score: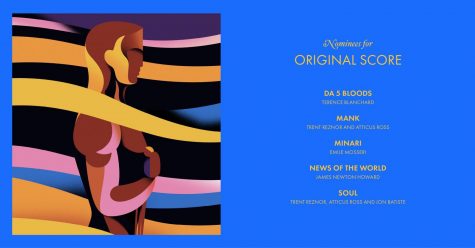 Will Win and Should Win: Soul – Trent Reznor, Atticus Ross, and Jon Batiste
This is what happens when you start your Awards campaign too early; you walk away with a single nomination that has almost no chance of winning. It's disappointing how the Academy seems to have short-term memory loss; any film that comes out prior to November, maybe even October, is completely pushed to the back burner every single year. "Da 5 Bloods" was released during month six of a fourteen-month awards year, and it's horrible that they were punished for it after being one of the best films, and one of my personal favorite films of 2020. This is another spot where "Tenet" misses, as well as Alexandre Desplat for "The Midnight Sky," who has received eleven previous nominations (including two wins). Trent Reznor and Atticus Ross are double-nominated and it seems likely that they'll win "Soul," as it has been picking almost everything up for score this year.
Sound: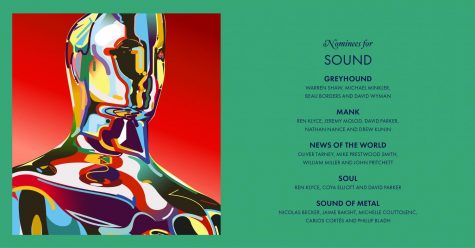 Will Win and Should Win: Sound of Metal – Nicolas Becker, Jaime Baksht, Michelle Couttolenc, Carlos Cortés, and Phillip Bladh
I was a bit worried that "Tenet" would manage to make it into one of the few categories it had a shot at, yet did not deserve. Thankfully it didn't, leaving the gate open for "Sound of Metal." My one worry, when it came out, was if it would be commercial enough for the Academy to nominate it. Sure enough, they gave "Sound of Metal" six total nominations, including best picture. "Tenet" was its greatest competition, despite being unintelligible at points. This category also proves how the Academy does not know the difference between sound editing and sound mixing because they have combined the two categories this year.
About the Writer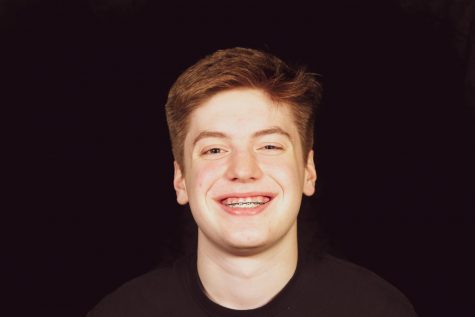 Brandon Siedlik, Wired Staff Writer
Hi, my name is Brandon Siedlik! I'm a staff writer for Westside Wired this year. I'm a junior and this is my first year on Wired. If you have any questions...