93rd Academy Award Winner Predictions: Production Design, Costume Design, Makeup and Hairstyling, Visual Effects
2020 certainly wasn't a year of weak films. Even in the year of a pandemic, there is still not enough space for all of the nomination-worthy films at this year's Oscars. If it was a normal year, the lineup would look very different, but that still doesn't mean the films that ended up being nominated aren't deserving of their position. Records were broken in multiple categories, although one of the biggest surprises of the nominations announcement was how unsurprising the nominations were. 
Production Design:
Will Win and Should Win: "Mank" – Donald Graham Burt, Production Design, and Jan Pascale, Set Decoration
The Academy can't help themselves, they simply love movies about life in Hollywood. Just as "Once Upon A Time in…Hollywood" and "La La Land" have both won this award recently, "Mank" will do so as well. "The Father" must've been a big hit from the voters this year, especially after critics experienced screening issues, and as of right now the film is not available to the public. Even after all of these issues, it was still nominated."Tenet" also gets in after missing the mark in other categories it had a better chance of winning. "Mank" is the most nominated film this year, clocking in at ten nominations. However, this may be the only one it has a chance of winning.
Costume Design: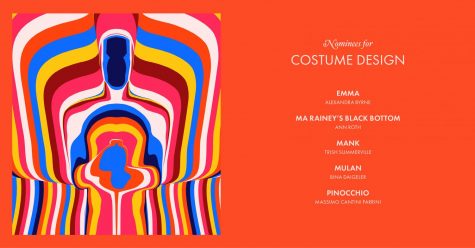 Will Win and Should Win: "Ma Rainey's Black Bottom" – Ann Roth
This adaptation of "Pinocchio," which I've never even heard of until now, came out of absolutely nowhere and is now a two-time Academy award-nominated film. "News of the World," "Ammonite," and "The Personal History of David Copperfield" were "friendlier" picks, but they still managed to throw a dark horse in. "Emma." could also make a showing here, as period piece films do well in this category. However, no costume design really impressed me this year.
Makeup and Hairstyling: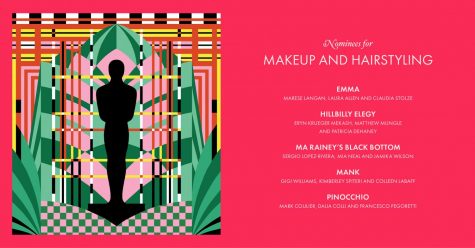 Will Win and Should Win: "Ma Rainey's Black Bottom" – Sergio Lopez-Rivera, Mia Neal, and Jamkia Wilson
The one realistic spot where a comic book film could've shown up this year was this category. "Pinocchio" takes the spot of "Birds of Prey," which is big, especially after "Suicide Squad" won this award back in 2017. After seeing the makeup done on "Pinocchio," I honestly understand how it could take home the award, however, the work done on Viola Davis in "Ma Rainey's Black Bottom" is stunning. 
Visual Effects: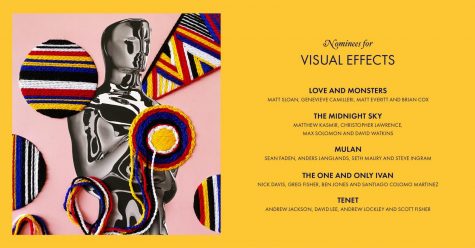 Will Win and Should Win:  "Tenet" – Andrew Jackson, David Lee, Andrew Lockley, and Scott Fisher
Curveballs thrown at us in this category were bound to happen this year. With many of the big blockbuster tentpole films jumping a year ahead, films like "Love and Monsters" and "The One and Only Ivan" managed to sneak in. This is the first year in quite some time where not a single comic book film has been nominated, despite "Birds of Prey" and "Bloodshot" being shortlisted. Space movies always get in, so obviously "The Midnight Sky" was nominated and could win. However, Christopher Nolan's "Tenet" was much more ambitious. Oddly, Academy-friendly films with "hidden" visual effects like "Welcome to Chechnya" and "Mank" did not show up. Despite a limited audience in theaters throughout the past year, Christopher Nolan is jumping for joy that his film was recognized. 
About the Writer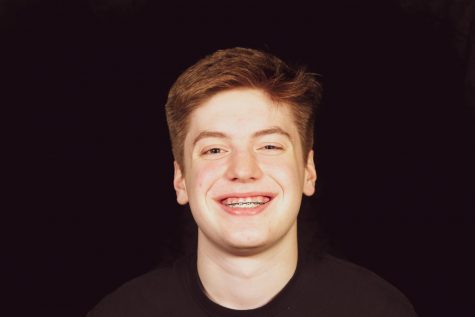 Brandon Siedlik, Wired Staff Writer
Hi, my name is Brandon Siedlik! I'm a staff writer for Westside Wired this year. I'm a junior and this is my first year on Wired. If you have any questions...