Cade Haberman Sets Career Wins Record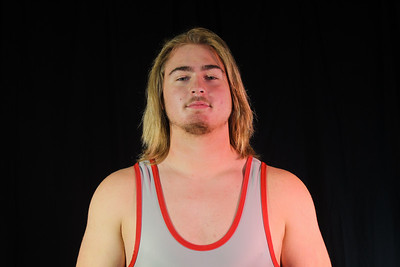 A Northern Illinois football commit, a Class A Football State Champion, and now a Westside wrestling career wins leader. Just this past weekend, senior Cade Haberman was able to pass Brad Metzler for the record. For most, they would be excited after breaking such a record, but Haberman had a different mindset on the achievement.
"It feels pretty good to hold it, but I'm pretty confident the record is going to be broken soon after me," Haberman said. "My brother is chasing after that record, Michael Myers, Logan Edwards, are chasing that record too, they're all four-year starters. It's good to know that I have it now but I hope it gets broken, and I've said this before but records are made to be broken" 
Varsity wrestling head coach Michael Jernigan is proud of Haberman like any coach would be. He expressed his joy and also talked about the different opportunities Haberman will have this year outside of having his name cemented in the record book.
"To break Brad Meltzer's record of 120 career wins, he's just special," Haberman said. "To have an athlete put himself in that position it's neat to see him earn that award, and it's going to be a tough one to break. Cade has an opportunity to be a gold medalist in three different sports now,"
Although nothing is given in any sport, Haberman is favored to win the state championship in wrestling. With a target on his back, he talked about his work ethic and his path to a potential wrestling state championship.
"Come in every day, get your work done, and do it right, get your mental reps and physical reps. Everyone's out there working hard and I've got a big target on my back, and I have to work just as hard or harder, I can't fall into bad habits," Haberman said.
Jernigan stated Haberman is determined to win, and he believes Haberman has all the right tools to win the state championship; which would add to his already impressive athletic resume.
"These guys just don't know what to do when Cade walks out on the mat, he's just so big, strong, and physical. He's determined, he's been to the state finals two years in a row but hasn't won that gold medal yet so I think he has the opportunity to do something special this year especially coming off of the football state title," Jernigan said.
Haberman wants to help not only himself but the rest of the varsity team as well. While he's hoping for a state championship of his own, Haberman said the team as a whole has great potential. 
"We're rolling and I don't see us stopping," Haberman said. "We're full steam ahead, we need to get our jobs done, and I'm hoping the team has a really good finish this year. Obviously winning the state championship will be part of my job for a great team finish this year."
Jernigan explained how Haberman brings more than just skill to the wrestling program. He believes his work ethic, team leadership, and the impact he's made on the wrestling program now and in the future at Westside is something special.
"He's been a leader to our program," Jernigan said. "He's trying to pass his skills off onto other people to make them better wrestlers, better leaders. He's a great person to have around for our program. It's going to be tough down the road to replace him because he's such a special individual."
About the Contributor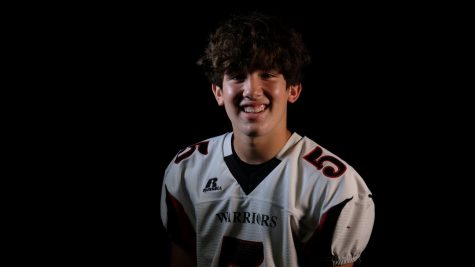 Caleb De La Cruz, Sports J Co-Editor in Chief
Hi, my name is Caleb De La Cruz. I am a the Co-Editor in Chief for Sports Journalism this year. I am a junior and this is my third year of Sports Journalism....