Recap: Wrestling's Weekend & Covid-19 Struggle
The Westside Warrior varsity wrestling team competed in an invitational this past Saturday, Dec. 12, in Sioux City, Iowa. Many Westside varsity wrestlers were plagued with injuries, quarantining and illness, which caused such a small amount of wrestlers to be able to travel. Even with the inconvenience, Cole Haberman finished third, Quincy Hogan finished fifth and Noah Aken finished eighth. Westside placed eleventh with only six wrestlers competing. 
"We only had six guys there so we didn't do so well in the aspects of the team. I don't think that we were mentally ready for the higher levels of competition," Haberman said. "Illness, injury, and quarantines all played a factor in why there was only six of us."
Along with Covid-19 causing wrestlers to be out, it also affects the team's supporters. In a normal year, you would see many people in the stands cheering for the Westside wrestling team.  Fans are now limited and only certain people are allowed to attend. Junior wrestler Ryan Zatechka reflected on how that impacts the team.
"So far, Covid-19 has definitely had an impact on our tournaments and duals. The biggest one is the lack of fans. It's a huge change to see about 20 people in the stands as opposed to seeing the stands covered with people," Zatechka said. 
Westside has worked on keeping numbers down within the district, and, because of this, only certain people are allowed to attend sporting events. Not only has Covid-19 taken away the fan numbers, but it's also canceled the Metro tournament which acted as a preview to State for the wrestlers. 
"Another thing I'm going to miss this season is going to be the metro tournament. Metro was a meet that acted as a preview to the state tournament and without that, it will most definitely be jarring for some of the team," Zatechka said.
 Not having a Metro tournament is a disappointment to the wrestlers.  The team is doing the best they can to keep wrestlers safe from Covid-19. They do this by wearing masks and following social distancing guidelines. 
"As for the team, I think they're going to adapt to all the mask-wearing and things like that just fine. It might just take a little time," Zatechka said. 
There is still a lot of the wrestling season left to be played, which leaves a lot of time for the team to get back to full health. Having four wrestlers returning this week, Haberman expressed his excitement in the team getting back to full strength.
"I think we can do much better as a team now that we have four more wrestlers back for the upcoming duals and tournaments," Haberman said.
About the Contributors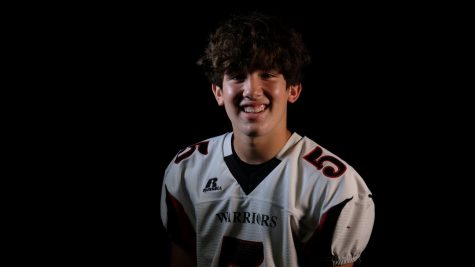 Caleb De La Cruz, Sports J Co-Editor in Chief
Hi, my name is Caleb De La Cruz. I am a the Co-Editor in Chief for Sports Journalism this year. I am a junior and this is my third year of Sports Journalism....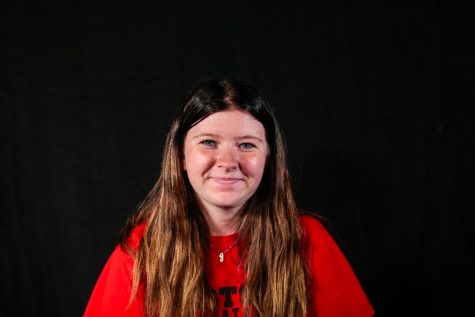 Grace Vandercoy, Sports J Writer
Hi, my name is Grace Vandercoy! I'm a writer for Sports Journalism this year. I'm a junior and this is my second year in Sports Journalism. If you have...