Athlete of the Week: Cole Payton
A five-touchdown game for senior quarterback Cole Payton was the perfect way to end an undefeated warrior season. Finishing with 218 passing yards and 129 rushing, Payton left everything on the field. His impact on the football organization will be a long-lasting legacy. Playing since the age of two, Payton says the brotherhood aspect of football inspires him to continue improving his game. 
"I've been playing football as long as I can remember but I did start playing tackle football in second grade," Payton said. "You just learn to grow with all of the guys and you're with them for so long. Day in and day out, just working with the guys and accomplishing goals with your brothers essentially, and you get to hit people that's why i love it."
Payton also excels at baseball, having a 0.366 on-base percentage his sophomore year on varsity. He said that he loves both sports, but the fewer number of games and higher pressure led Payton to focus on football. 
"You're only guaranteed 9 regular season games every year for football and you're working in the weight room and on the field all year round so I'm always wanting more," Payton said. 
Payton's passion for football led him to commit to North Dakota State University in May last year. This passion was evident the night of the state championship. Payton rushed for three touchdowns and passed for two, giving Westside its first championship in 38 years. He said that it was an unreal feeling after falling short of a championship in the 2019-20 season. 
"We marked that day on our calendars after we lost because we were determined we were going to get back to where we had unfinished business and that's exactly what we did," Payton said. 
His highlight of the night was late in the second half, 2nd down and ten. Payton was in the arms of an Elkhorn South lineman ten yards behind the line but could not be brought down. Escaping from the sack, Payton hit Kobe Bretz in the rear of the end zone for a 19-yard touchdown to take the lead. He said he was determined to not go down. 
"I said to myself I wasn't going down and I noticed him slipping so I just kept my feet moving," Payton said. 
The versatile quarterback was in for just about every snap of the game but kept his stamina and energy at its fullest potential thanks to Coach Froendt's perspective on the mental aspect. 
"I have a sports psychologist on staff and we work with Elite mindset coaches Doc Widman and Navy Seal Jack Riggins to train our mindsets in competition and pressures in life.  We also model behavior that focuses on the outcomes we want to achieve when unpredictable or undesirable events occur to us," Froendt said. 
Froendt's coaching provided an environment for Payton to thrive. Froendt said that his grit, work ethic, training routines and constant positive energy differentiates Payton from other talented athletes. 
"He's likable which makes him a powerful leader.  He is one of the most dedicated athletes we've had in my 28 years," Froendt said. "He goes to lineman position meetings, defensive back meetings, et cetera, because he loves to learn, support, and be with his teammates. He'll have two baseball workouts in the spring and still come to football lifting.  His commitment level is off the charts."
Froendt said that it feels tremendously gratifying to win the state championship after so long.
"It takes a lot of people behind the scenes to build the culture and program that is championship level, so I greatly appreciate everyone from our trainers, administration, culture coach, mental coaches, assistant coaches, parents, etcetera that are the village that supports our program," Froendt said. 
Including Payton, four seniors have committed to Division I schools for football. Froendt said that it feels great to see his players move on to the next level. 
"It's difficult to win it all without talent.  We've been blessed to have these guys. I'm excited to watch their careers at their chosen schools and to celebrate their journeys," Froendt said. 
Payton will be playing under NDSU head coach Matt Entz for the next four years. He said that he's looking forward to the opportunity to play. 
"I'm excited that I get a few more years to play the sport I love and create new relationships with more people, coaches and teammates," Payton said.
Your donation will support the student journalists of Omaha Westside High School. Your contribution will allow us to purchase equipment and cover our annual website hosting costs.
About the Writer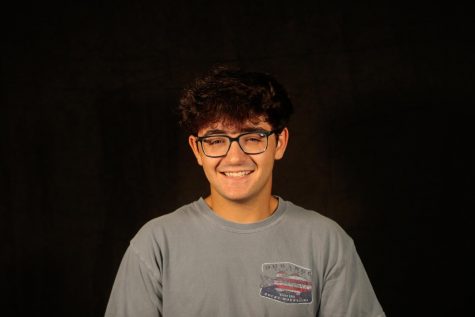 Zev Gordman, Wired Sports Coordinator
Hi, my name is Zev Gordman! I am the Sports Coordinator for Westside Wired this year. I am currently a senior and this is my fourth year on Wired. A fun...