COVID-19 Positive Case Updates Now Being Sent to Students
On Nov. 17, Principal Jay Opperman sent an email to all Westside High School students, addressing a COVID-19 notification error. Within the email was a message from the Director of Communications and Engagement, Brandi Paul. Paul said that her and Opperman's initial plan to notify students about any positive COVID-19 cases at the high school had been impacted by a technical difficulty.
"Mr. Opperman and I agreed that we would share all COVID-related communication with our Westside High School students, in addition to [the] teachers and parents," Paul said in the email. "Unfortunately, we learned this morning that due to technical issues, these emails have only gone through to our staff and guardians, [not] to our WHS students."
Paul apologized for the mishap and explained that the administration at Westside wants to be as clear as they can with the community.
"I am sincerely sorry," Paul said. "Our goal is to be as transparent and open as possible and we were not aware that you were not receiving this important information."
In an interview, Paul went on to explain the technical issues that stopped the emails from being sent to students.
"It looked like some kind of Net Nanny was in place preventing my emails from getting through to students; that's being corrected," Paul said. "Moving forward, every time I send something out to [the] parents and guardians, [students] will get it too."
Paul said the emails that are sent to students are straight-forward, and that it is important to keep everyone in the know during such a hard time.
"Every time we have a positive case at the high school, we will be sending out an email, just letting everyone know," Paul said. "We know this is a very sensitive issue; people are scared, people are worried. We want to put the information that we have out there to provide that to you so you don't have to go looking for anything."
Sophomore Alex Kugler said he was unaware of an exact number of COVID-19 cases before the emails. Kugler said the emails will be beneficial to ending the pandemic.
"I think the benefits are that it will bring awareness to the students and they will take that into their personal life and hopefully, in the end, slow the spread," Kugler said.
Kugler said he doubts that many of his classmates knew how many COVID-19 cases the high school had. Kugler said he thinks not having the emails sent earlier could have created a false sense of safety at school.
"If we don't see the reality that there are tons of kids being quarantined and have [COVID-19], then the kids don't feel the reality of the pandemic as much as if they [were to see] the numbers," Kugler said.
Paul said she believes it is important to give information directly to the high school students and hopes that the emails will help inform everyone.
"You guys are the ones that are in school every day," Paul said. "We certainly want your parents to be informed, but we want you to hear directly from Dr. Lucas and administration what is happening in your school … You guys are young adults, you're mature, you're smart. We want to talk to you directly about what's going on that affects you."
Exact numbers for COVID-19 cases within the district can be found here.
About the Contributors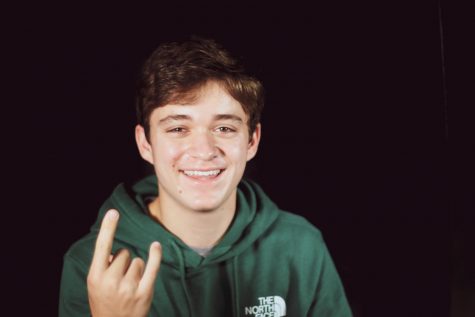 Benjamin Kutler, Wired Managing Editor
Hi, my name is Benjamin Kutler! I am a Managing Editor for Westside Wired this year. I am currently a junior and this is my third year on Wired. If you...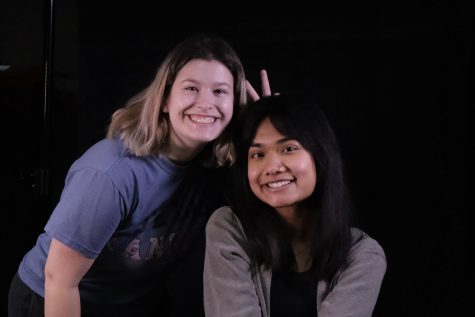 Aayushi Chaudhary, Wired Co-Editor-in-Chief
Hi, my name is Aayushi Chaudhary! I am the co-editor-in-chief of Westside Wired this year. I am currently a senior and this is my fourth year on Wired....