Inside Westside's Contact-Tracing Procedure
With COVID-19 numbers rapidly increasing in Nebraska and across the nation, contact tracing plays a crucial role in stopping the spread. When students at Westside High School become infected with COVID-19, close contacts to the infected are notified of their exposure. According to Communications Director Brandi Paul, personnel have been hired to assist with contact tracing. 
"In August, Westside hired two additional staff members for the Human Resources Department [and] Student Services team to specifically focus on COVID-19 tracing and internal [and] external communication," Paul said. "They are our employees, based at the ABC building."
Paul detailed the procedure conducted when a student tests positive for COVID-19. The first thing Westside's staff does when a case is reported is email the individual and their family and ask them who they have been in contact with. 
"To start, we have worked to be proactive in communication with our families and staff," Paul said. "Encouraging them to contact us immediately if they feel they have been exposed, have concerns or have received a positive test. If a principal, administrator or our [COVID-19] team receives confirmation of a positive test, we begin by reaching out to that individual or their family to determine when they would have been exposed to others, and if so, in what buildings and to whom."
Next, Paul said that Westside's COVID-19 team begins the process of cleaning and notifying the person's contacts. 
"Our Facilities Team is notified to immediately move through that area and deep clean," Paul said. "This is in addition to the enhanced cleaning procedures that are already taking place. As they do this, our [COVID-19] team begins creating a list of potential people exposed to the case, and based on Douglas County Health guidelines, they determine if they should quarantine or self-monitor. Those people are then contacted with those instructions."
Paul said the team completes the process by contacting staff and entering information into the records. 
"Finally, after all [of the] directly exposed [people] have been contacted, we communicate with all staff and families at each building where the positive case took place," Paul said. "We also update our case count numbers and data daily on the 'COVID' section of our district website."
Paul shared a guidance sheet from the Douglas County Health Department indicating that parents and students are notified if they were within six feet of a COVID-19 patient for fifteen minutes or more. Students do not receive any additional notification if they do not meet these criteria. According to guidance, close contacts need to self-monitor if both the infected and themselves were wearing masks. Students need to quarantine if either or both were not wearing masks. 
According to Assistant Principal Lois Rasgorshek, Westside's contact tracing has been effective. 
"Students are following the protocols we set forth here at school for safety and attendance and when they can return," Rasgorshek said. "We are also able to monitor school activities to be sure students are safe and not attending when they are quarantined. We place a lot of trust [in families] and students to be sure they are doing the right thing when they have been exposed.  We know many families are taking COVID-19 very seriously. We know everyone wants to be able to be in school and back to 'normal' as soon as possible."
 If students do not follow procedures, Rasgorshek said the school will be able to handle that situation. 
"We have had a couple of students who misunderstood the day they could return to school, and we were able to get them back home right away," Rasgorshek said. "They and their parents were both very apologetic and understood. Teachers and staff have been very vigilant about who can and cannot be in the building to keep everyone safe."
Your donation will support the student journalists of Omaha Westside High School. Your contribution will allow us to purchase equipment and cover our annual website hosting costs.
About the Contributor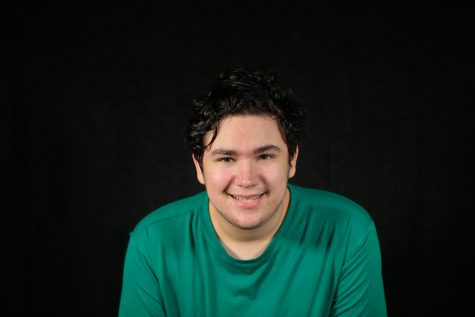 Dan Magruder, Wired Staff Writer
Hi, my name is Dan Magruder! I am a staff writer for Westside Wired this year. I am currently a junior and this is my third year on Wired. A fun fact about...