Overlooked: Taylor Bruber, #1 Long Snapper in Nebraska
According to MaxPreps, Senior Taylor Bruber is the number one long snapper in the state of Nebraska. His job as a long snapper is one of the most overlooked positions in football. Experts judge it by the time it takes from snap to kick, height of the ball and the spiral which helps with the speed. Colleges scout for long snappers with numbers like Bruber, and he could potentially get a scholarship.
"I did expect to be long snapping my senior year. I was back up to Spencer Schneiderman, and he left, so I had to step up and take it. I thought Matthew Trimble would be at field goal for long snapping or [field goal] snaps, but the coaches changed their mind," Bruber said.
Special teams coach Michael Jernigan and psychology coach Garet Moravec said they are very proud of Bruber and who he has become as a player and a person. They said they feel his mindset as a snapper was amazing coming into his senior year. They added that he was ready after preparing for two years. They believe he has become a leader and is following his former leader's (Schneidermam) steps by talking to sophomores and juniors about snapping when he leaves. 
"We just asked any of the players if they had an ability to snap to come down and work from there. He took it whole hearted, and he knew it was a huge role just like Spencer Schneiderman," Jernigan said.  "Last year, Brubs [Bruber] backed him up on everything, I think through Spencer's guidance, he could be a part of this huge role. The thing that I love about it is that he's advanced himself. Now he's doing certain techniques that he's figured out on his own after we've given him the basics. This year we only had one bad snap. Unfortunately, it was last week but he pulled it together because he knew had messed up but fixed it the next snap."
Moravec said he has spent time helping Bruber focus on his mindset, all to help him make him better as a long snapper. 
"Taylor came in and was struggling with finding his level, his balance, and he wasn't sure of himself but his second year he really started to emerge and hone his craft and focus on the success and not the failures and just became better, better and better," he said.  "We soon knew he was going to be competitive as a senior but then he totally emerged, there's no competition and he continues to hone his craft that I believe he could snap in college."
Bruber said has really set his mind on becoming Westside's starting snapper and is helping to teach the upcoming players who are interested in snapping. He said he also wants to continue to play in college and he easily could with his skills. Bruber's future as a long snapper could be big.
About the Contributors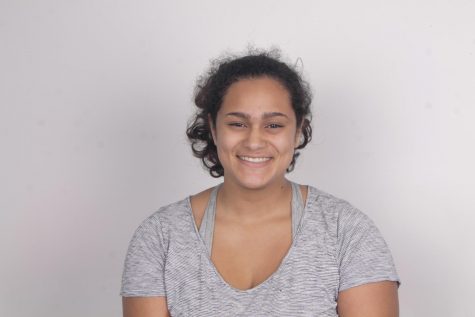 Audrey Persaud, Photography Chief
Hi my name is Audrey Persaud! I am the Photography Chief. I am currently a senior and this is my third year in journalism. If you have any questions or...