Season Recap: Girls Golf Continues Improvement With Fifth Place Finish at State
The varsity girl's golf team finished the year placing fifth in the state tournament, as well as a second-place solo finish from junior Kaitlyn Hanna. Although it isn't the first place finish they were hoping for, the girl's golf team had multiple seniors who finished their career this past meet on a high note. Junior Katilyn Hanna felt proud of what the seniors had done to help her and the team.
"Our players have improved throughout the season, we finished 5th, which is the best we've had with this group of seniors, it's overall been a good season," Hanna said.
Back-back state champion going into the year, Hanna placed runner-up, 12 strokes behind champion Nicole Kolbas of Lincoln Pius X. With the loss, Hanna hoped to continue to grow going into her senior season.
"Obviously my goal was first for the three-peat, but I'll just continue to work over winter and over the summer to try to get it back next year. Overall we have a really good team coming up and we can't wait to hopefully be in contention for state next year, but we still have a long way to go," Hanna said. "As an individual, I'll be playing in a lot of tournaments around different states to get more exposure and to play against more competition to grow my abilities."
Senior Portia Lenczowski was pleased with the way she finished her high school career and is looking forward to the future, earning the opportunity to play golf at the next level.
"I started off poorly, but then towards the end, I was able to turn it around, and I rallied really really well, so overall I'm very proud of my performance and it's the best two-day performance I've ever had at Norfolk specifically, and in state as well," Lenczowski said.
Lenczowski got to reflect on her career here at Westside, mentioning relationships she's formed and the love she's gained for the sport.
"Westside's girl's golf has been one of the best experiences ever, I didn't start off at Westside and I didn't truly enjoy competing until I came here," Lenczowski said. "I found an absolutely wonderful family here with this group of girls and these coaches."
Along with Lenczowski, another senior, Madalyn DiPrima, finished her high school golfing career at state. DiPrima, who placed 50th, has felt that the golf program has been a great part of her time at Westside.
"I'm sad that it's over. Those girls are my babies and I'll never forget them. This year the seniors really helped form this team into one family, not a varsity, junior varsity, and reserve, but one team," DiPrima said. "These past four years have really changed me and shaped me into the person I am today."
Among many other meets in her four years at Westside, Diprima has one specific memory that she feels will be the dynamic part of her golf experience.
"The best memory I had was going to tournaments in the big red bus together. We all had our spots on the bus and on the way to tournaments we would sleep, eat breakfast together, and talk about the little things."
The Warriors in 2021 will be headed by Katilyn Hanna looking to get her third overall state championship in four years and their first team championship since 1990.
About the Contributors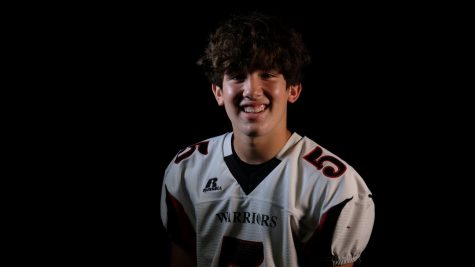 Caleb De La Cruz, Sports J Co-Editor in Chief
Hi, my name is Caleb De La Cruz. I am a the Co-Editor in Chief for Sports Journalism this year. I am a junior and this is my third year of Sports Journalism....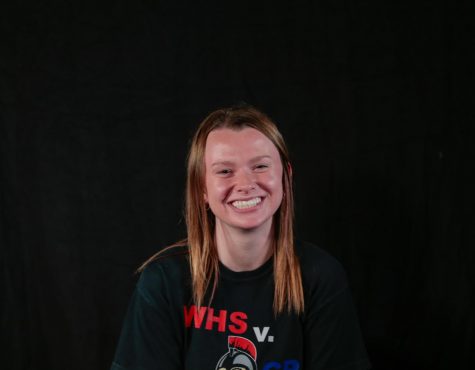 Mary Nilius, Sports J Photographer
Hi, my name is Mary Nilius! I'm a photographer for Sports Journalism this year. I'm a senior and this is my third year in Sports Journalism. If you have...