Athlete of the Week: AJ Shefsky
Westside freshman and varsity tennis player AJ Shefsky was crowned Nebraska state champion of #2 singles on Oct. 17. Shefsky had a successful season, including a 31-1 record, winning four invitationals, metros and State tennis. Shefsky is the first freshman to win the #2 singles events at State within the past six years.
It is with great pleasure to name Shefsky our athlete of the week; Shefsky can be described as a hardworking, solid player who led Westside to their highest State finish in over 10 years. Shefsky said his passion for tennis started 11 years ago thanks to his dad, Andy Shefksy.
"I started playing when I was a little over three, I remember watching my Dad play and I knew I wanted to do that," Shefsky said. 
Shefsky said his father introduced him to the sport and encouraged him to put in effort and gain a good sense of sportsmanship while participating in the sport. Andy Shefksy said that it felt amazing to see his son win State. 
"AJ is such a hard worker and I couldn't be more proud of him," Andy Shefsky said. 
AJ Shefsky said he considers his mental persistence as one of his greatest strengths, along with his dedication to hustle. Varsity tennis coach Jordane Warkentin agreed with AJ Shefksy and said that perseverance is another one of his strengths. 
"Two singles is a tough position to play," Warkentin said. "It requires a lot of patience and stamina on the court. He could have very easily broken down and gotten frustrated with himself in some of his high-intensity matches, but he kept his cool and problem solved while he was on the court to figure out what he needed to do differently to win the match." 
Warkentin said she knew that AJ Shefsky, coming in as a freshman, would be a solid addition to the team, but had no idea he would be at the level that he is. 
"I expected him to struggle mentally," Warkentin said. "It's tough to move straight into varsity as a freshman, but he exceeded all of my expectations." 
Warkentin said that she thinks the biggest impact made on the young tennis player was the team immediately welcoming him into the group. 
"He felt comfortable with everyone," Warkentin said. "He worked hard at practices because everyone else was working hard. He knew that we all were supporting him and he knew we were proud of him no matter what the outcome of the season was." 
AJ Shefsky said the supportive culture within the team was one of the most valuable aspects for him, in addition to Warkentin being an exceptional coach.
"There is no way I could have accomplished all I did without her," AJ Shefsky said. "She was there to help me along every step of the way." 
AJ's father, Andy Shefsky, said tennis has been his favorite sport ever since he was young, along with his wife Jess Shefsky. He and Jess met on court 19 at the Koch Tennis Center, where he later proposed, the same court AJ Shefsky won State on. 
"It's safe to say that the court has been very good to our family and is my all-time favorite tennis court in the world," Andy Shefsky said. 
Andy Shefsky said his son reminds him of himself when he was younger and playing tennis.
"He reminds me a lot of myself, in fact, I often refer to him as '2.0', because he's basically the new and improved version of me," Mr. Shefsky said. 
With a promising line up and high expectations going into their next season, Warkentin said the team is ready to do well at state once again. 
"Our goals as a team are to continue to grow, minimize unforced errors, continue to win invitationals and to win State," Warkentin said. 
AJ Shefsky said he believes if he and his teammates stay diligent in the offseason, it will lead to a successful season next fall. 
"My goals for next year for myself are to be the best teammate and leader so I can help the team win State any way I can," Shefsky said. 
As for this season, AJ Shefsky said he is very proud of how it went. Rather than focusing on his winning streak, he continued to play each match individually.
"I treat each match separately and there were a decent amount of close matches I had that could have gone either way," Shefsky. "I believe in myself, and I know that while I won't win them all, I won't lose by lack of effort."
About the Contributors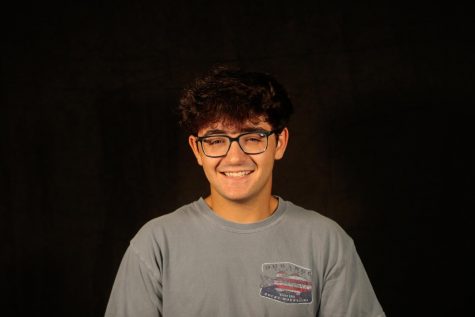 Zev Gordman, Wired Sports Coordinator
Hi, my name is Zev Gordman! I am the Sports Coordinator for Westside Wired this year. I am currently a senior and this is my fourth year on Wired. A fun...