Review: Topgolf Omaha
Ever since Topgolf Omaha opened on June 10, I had been waiting for a chance to try it. After months of unorganized planning, a few friends and I finally made plans to visit the facility. I was definitely a bit intimidated walking into Topgolf. I had never been there before, so I wasn't sure where I was supposed to go. However, they had staff outside who helped me to get to the bay area where I met my friends. 
The first thing I noticed after walking in was the way the bay areas were separated. I thought that they would be very enclosed, but the only thing separating different bays was what looked like a plastic sheet. Although, when I actually got into the bay I felt pretty secluded, which was nice. I think my favorite thing about the entire experience was the seat warmers in the bay. It was cold outside, but when I sat on the cushions it was so toasty and I almost didn't want to get up and actually hit. 
My first complaint was my confusion on how to play the game. I didn't see instructions anywhere on how to play the game, so I started swinging away with no actual idea of how to play. I have never played golf before, so my swings were not on par, although that was more of a personal problem rather than a Topgolf issue. I thought it was really cool that the balls were dispensed from a dispenser in the bay, and it was also nice that we didn't have to touch the same golf balls as strangers.  
My main complaint was how expensive the entire experience was; to rent out a bay costs upwards of $25 depending on what time of day you choose to reserve it. Plus, the menu items were also on the pricier side. If you are planning to go to Topgolf for a special event, it might be worth it, but it's definitely more expensive than your casual outing. Even though the food was pricey, it was absolutely delicious. I tried a variety of the snacks we bought, which included chips and queso, guacamole and salsa. I thought that they gave good portion sizes for the price as well as it tasting great. The staff at Topgolf were friendly and helpful, and came by a lot to check in on the food and ask if we wanted anything else. Overall the vibe there was very positive.
I definitely enjoyed my time at Topgolf, even though it was a bit confusing and expensive. If you're looking for something fun to do with family or friends, Topgolf is something new and exciting to try. However, if you're on a low budget and have no golf experience, you may not find the experience as enticing.
About the Contributor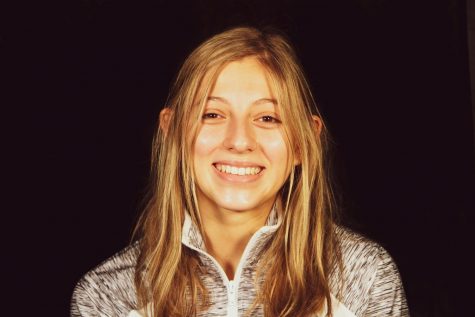 Ainsley Meyerson, Wired Feature Editor
Hi, my name is Ainsley Meyerson! I am the feature editor for Westside Wired this year. I am currently a sophomore and a fun fact about me is that my favorite...