#1 Westside vs Norfolk | Westside Varsity Football Preview & Livestream
Westside will be tackling a two hour drive to Norfolk to face off in this week's matchup Friday, Oct. 9th at 7 p.m. Westside is hoping to stay undefeated for the seventh week in a row. The Warriors are coming off a 44-14 win against Millard North last week. On the other side the Norfolk Panthers are coming off a 21-7 loss to Lincoln Southwest high school. They will still need to execute assignments and communicate to stay undefeated. 
"Communication is always what we need to do better so the better we can do that and be on page with each other will keep the missed assignments down as long as everyone does their job," Junior, cornerback Jack Wimmer said. 
Communication is something that all sports need, but with football, communication on the field is a key aspect. Talking on the field gets everybody on the same page. 
Westside is coming into this week's game after a dominant and efficient offensive performance. Westside scored 20 off their 44 points in the first quarter. Another key was Westside offense scoring five out of the six drives under 2 minutes.  
"It's not really how good the team is or their record, it is about focusing on yourself and maximizing our talents and efforts," said sophomore, safety Ty Keifer said. 
Even though Westside is undefeated and Norfolk is 1-5 you can't focus on these records to determine who the winner will be. Westside has done a good job all year coming out with energy no matter who they are playing. Westside will need to continue this against a desperate Norfolk. team.
"I think our hardwork and dedication in practice transfers to the games," said Ty Keifer. 
Westside defense will face a more traditional offense this week compared to last week having Millard North run most of the game. Practice this week gave Westside time to adjust to their new opponent and offensive style.
You can watch all the action of the undefeated Warriors here on Westside Wired and on the Warrior Television Youtube Channel.
Any technical difficulties look at the link below for more information or on Westside Wired on twitter:
https://www.youtube.com/channel/UCfBhU6aGKoGwnCCCx6-VRHQ
About the Contributor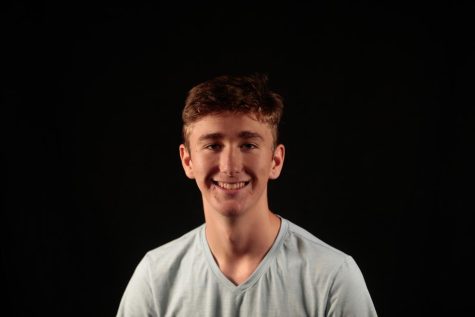 Jaden Taylor, Sports J Editor in Chief, WTV Live Club Director
Hi, my name is Jaden Taylor! I am the editor-in-chief for Sports Journalism and the Club Director of WTV Live this year. I am currently a senior and this...