Westside Takes COVID-19 Precautions With Football Transportation
With COVID-19 creating new obstacles to play sports, transportation to games is one of the biggest difficulties. This can be even more challenging when traveling to far away games as the Westside varsity football team recently did this with their game against Kearney. Athletic director Tom Kerkman said that social distancing is enforced as much as possible. 
"We've been trying to take an extra bus if we have to with kids wearing a mask and depending on how far the trip is going to be," Kerkman said. "We have some teams that are more cramped than others."
Kerkman explained that instead of a seating chart, they take a picture of everyone in the bus so they can perform contact tracing if there was a case of COVID-19. 
"We've planned on taking precautions and taking an extra bus if need be, taking role of attendance, taking seating charts, making sure kids have a mask," Kerkman said. "We've been planning on doing that since day one."
Regarding the trip to Kearney, the football team took two 56-passenger charter busses for the coaches, players and trainers. Kerkman said it worked out pretty well. 
"Our coaches have done such a good job of communicating with the kids and going over the importance of wearing a mask and social distancing," Kerkman said. "I think our kids think right now that it is what it is and they do it because they have to do it. They want to keep playing so they want to keep safe and try to do the best we can."
Junior lineman Miles O'Brien said that transportation to games is still consistent to previous years. 
"It is not much different except we have to wear masks and try to social distance as much as we can," O'Brien said. 
The precautions that come with playing sports during a pandemic are taxing. However, O'Brien said it doesn't mess up his pre-game experience too much. 
"In far [away] games, we have time with our teammates and stuff but we usually are able to refocus in the locker room before the game," O'Brien said.
Football season will be the biggest transportation challenge as the other sports don't have nearly the same amount of athletes. 
About the Writer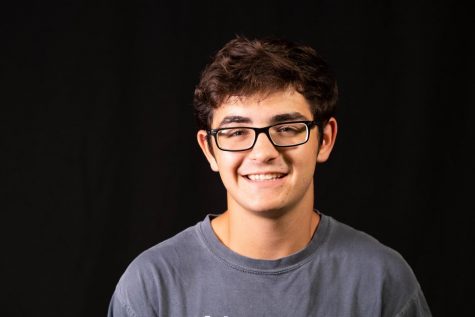 Zev Gordman, Wired Sports Coordinator
Hi, my name is Zev Gordman! I am the Sports Coordinator for Westside Wired this year. I am currently a junior and this is my third year on Wired. If you...