Westside Introduces New Primary Communication Platform During Pandemic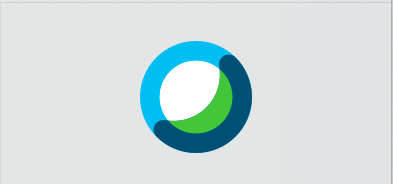 Before the start of the school year, Westside Community Schools made a switch from Zoom and Google Meet to Cisco WebEx Meetings for universal use in all classes. It was one of many changes to Westside's technology this year, along with an update to the laptop operating system. 
WebEx is used to connect students at home on their home days during the yellow schedule directly with the students in class. In addition, it allows extended campus students to join the in-person class virtually. According to Director of Technology Paul Lindgren, WebEx is a secure and high-quality platform for video conferencing. 
"Cisco is a U.S. company with a long, long history in the Internet [and] networking realm," Lindgren said. "Organizations such as NASA, Apple and SpaceX, who all take data security and privacy very seriously, use Cisco Webex."
Lindgren also said that Cisco Webex is comparable to other platforms and provides good conferences. 
"My personal observations lead me to think that the audio and video quality is significantly better than Google Meet. I also feel that the feature set for Webex is very comparable to Zoom and the other video-conferencing platforms," Lindgren said. 
Physics instructor Benjamin Powers has had a positive experience with WebEx. He said that it has been successful for him and that it is more powerful than previously used softwares. 
"I feel it is very adequate," Powers said. "The capabilities and security that it offers compared to Zoom or Google Meet will allow us to do video conferencing in a safer way with much more freedom to manage the conditions of the meeting. I think a lot of the frustration is because of it being so new, there are some growing pains as everyone becomes a skilled user of it. Once you understand the system and the controls [and] features, it is a much more powerful tool than the other options."
English and debate instructor Laurie Welch has had a far more negative experience with WebEx. According to Welch, the use of WebEx has made multiple aspects of teaching less convenient. 
"I had never even heard of Webex until it was announced as our main video platform," Welch said. "If I'm being honest, I don't really like it very much so far. I think I would have liked to hear a rationale for using Webex exclusively. My preference would be to use a platform that I and my students are already familiar with."
Welch said that the issues ranged from confusion to lagging and buffering, especially considering her teaching style. She also had issues with keeping a connection at all. 
"During a Webex broadcast staff meeting, the Youtube video lagged so much it was unwatchable. That was kind of rough, especially considering the powerful and inspiring lead-up from Dr. Lucas. I think lag like that can happen with any system, but I've only ever encountered it with Webex. Zoom has been pretty glitch-free in my experience so far — and I've attended some large-scale meetings through it, too," Welch said.
According to Welch, some of the issues were not necessarily linked to WebEx- with some more linked to the nature of remote learning. 
"Presently, the difficulty is expecting that teachers can be in two places at once," Welch said. "True, students have the ability to [WebEx] into a classroom, but the engagement in a virtual classroom is completely different between that of a physical classroom — and teachers are torn in half trying to engage students in two completely different spaces. The result is lessons that are less engaging for students both in-person and remote."
Welch also added that some of her (and other instructors') problems with Webex come down to individual preferences. 
"Perhaps this is an old-dog-new-trick symptom," Welch said."Since teachers are very different in their approaches, content areas, and overall comfortability with technology, it is quite likely that my responses reflect more about my teaching style and values than about the given situation."
Your donation will support the student journalists of Omaha Westside High School. Your contribution will allow us to purchase equipment and cover our annual website hosting costs.
About the Contributor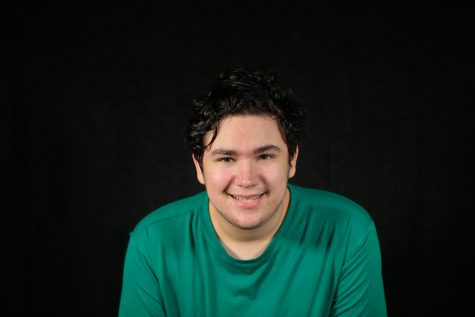 Dan Magruder, Wired Staff Writer
Hi, my name is Dan Magruder! I am a staff writer for Westside Wired this year. I am currently a junior and this is my third year on Wired. A fun fact about...