#1 Westside vs #6 Creighton Prep Season Preview & Livestream
Go here to view game replay:  https://www.youtube.com/embed/bz6xoN-eE7c
Two big football rivals are set to face off on Thursday, Aug. 27, at 7 p.m. as the number one-ranked Westside Warriors take on the number-six ranked Creighton Prep Junior Jays at Phelps Field. Since 2010, the Warriors hold an eight to four advantage over the Junior Jays in regular season and postseason games. In those games, the Warriors outscored the Jr. Jays 404 to 267.
The rivalry between these two teams is what can make this game different from others. The intensity in the stadium and on the field makes for a game that most players won't forget. Westside's junior wide receiver and cornerback Jack Wimmer said that if there's one team you want to beat every year, it's Creighton Prep. 
"The rivalry game is different than the others 'cause the atmosphere around it. Everyone's louder, everyone's screaming and both sides are yelling at you," Wimmer said. "Each play you're going up against a team that absolutely hates you and wants to beat you no matter what, and they'll do whatever it takes." 
After going 10-3 in 2019, the Warriors keep a strong core going into the year. For Head Coach Brett Froendt, it's important for his players to treat all games the same to force them to control what they can control.
"The first game is always about not making mistakes, it's always about making sure our kids know their assignments, making sure they line up right and then just play physical football. We can control that, [Creighton Prep] doesn't," Froendt said. "We have to make sure we minimize the mistakes, minimize turnovers and execute. That's what you want every game, no matter if it's Prep or Omaha South or anybody else."
As the country deals with the effects of Covid-19, restrictions have caused seven schools from Omaha Public Schools to shut down their fall sports season while the rest of the NSAA schools have dealt with restrictions in seating. Senior quarterback Cole Payton expressed that although there are many changes, he was very grateful that they got to play this season. 
"No matter what the stands are going to look like we are lucky enough to play football this year so we gotta make the most of it," Payton said. 
Tonight's matchup will start at 7 p.m. and can be watched here on Westside Wired and the Warrior Television Youtube channel.
About the Contributors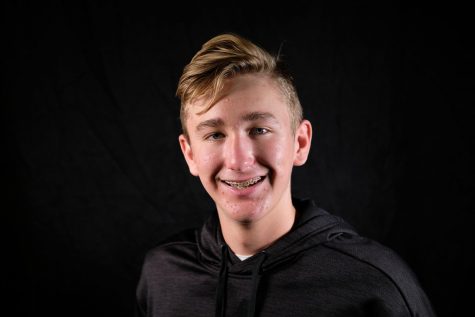 Jaden Taylor, Sports J Editor
Hi, my name is Jaden Taylor! I am a staff writer for Sports Journalism this year. I am currently a sophomore and this is my second year on Sports Journalism....