Recipes for Quarantine
Caramel Frappuccino 
Ingredients:
2 cups of ice 
1 cup of caramel coffee (I use a caramel K-Cup)
1 cup of milk
3 tablespoons of sugar
Caramel sauce 
Directions:
Blend all ingredients together in a blender until smooth. Add whipped cream and caramel on top. Enjoy!
Copy Cat Chick-Fil-A Chicken Sandwich 
Ingredients:
3-4 chicken breast 
½ cup pickle juice
¼ cup of water
½ cup milk
1 large egg
1 cup flour
3 tablespoons powdered sugar 
½ teaspoon of paprika 
1 teaspoon pepper 
½ teaspoon chili powder 
½ teaspoon salt
½ teaspoon baking powder 
1 to 2 teaspoon cayenne pepper (optional)
Directions:
Marinate chicken in pickle juice and water for 20 minutes. Then mix together all the dry ingredients. Mix the egg and milk together, then dip the chicken into the egg then into the dry mixture and repeat once. Place the coated chicken into hot oil and fry for 3-4 minutes on each side. Place on a paper towel to dry. Serve on a bun. 
Chicken and Stuffing
Ingredients:
3-4 chicken breasts 
1 10.75 oz can cream of chicken
½ cup milk
2 cups dry Stove Top Stuffing 
½ cup butter 
Shredded American cheese 
Directions:
Preheat the oven to 350 degrees F. In a medium bowl, mix the milk and cream of chicken. Place chicken breasts in a greased pan and pour the soup mix over the chicken. Sprinkle cheese and dry stuffing over the top. Pour melted butter on top of stuffing. Bake for one hour or until chicken is cooked all the way. Serve with more stuffing if preferred. 
Coffee Cake
Ingredients:
Cake:
3 cups flour 
¼ teaspoon salt
¾ cup of sugar 
4 teaspoons baking powder
1 ½ cups milk
2 eggs
2 teaspoons vanilla 
⅓ cup butter (melted) 
Topping:
¼ cup butter (melted)
½ cup brown sugar 
2 tablespoons flour 
1 tablespoon cinnamon 
Glaze:
1 cup powdered sugar
2 to 3 tablespoons milk 
½ teaspoon vanilla
1 tablespoon butter 
Directions:
Preheat the oven to 350 degrees F. In a mixer, mix together all the dry ingredients for the cake on a low speed then gradually add all the wet ingredients. Mix until the batter is smooth and thick. Pour the batter into a greased 9×13 pan. Then take the mixing bowl and wash it out before continuing to the topping. Add all the ingredients for the topping into a mixer and mix well until the topping is smooth. Scoop spoonfuls of the topping on top of the cake batter in several spots. With a spatula or knife, gently mix the topping into the cake to make a swirl pattern. Place the cake into the oven for 32 minutes or until cooked all the way through. When there's about five minutes left for the cake, in a bowl mix powdered sugar, butter and vanilla together. Add in tablespoons of milk until the texture is smooth and creamy. Take the cake out of the oven and drizzle the frosting on top. 
Banana Bread 
Ingredients:
½ cup butter (melted/softened)
1 cup sugar 
2 eggs
3-4 crushed browned bananas 
1 ½ cups flour
1 teaspoon baking soda 
½ teaspoon salt 
½ teaspoon vanilla 
2 tablespoons brown sugar (optional)
Directions: 
Preheat the oven to 350 degrees F. In a stand mixer, combine butter and sugar. Add in the eggs and crushed bananas. Mix ingredients together well. Sift in flour to make the bread fluffy, salt and baking soda. Combine these together but be careful not to overmix. Poor the mix into a greased or wax paper lined pan and bake for 55 minutes. I recommend covering the bread the last 10-15 minutes of cooking to make sure the bread doesn't brown too much. Take out of the oven, slice and spread with butter. 
About the Writer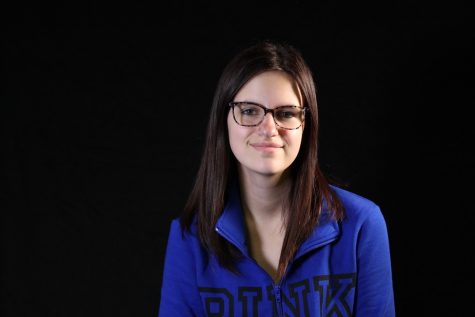 Angelina Pattavina, Lance co-Editor-in-Chief
Hi, my name is Angelina Pattavina! I am the co-Editor-in-Chief for Lance this year. I am currently a senior and this is my fourth year on Lance. If you...