Album Review: The Weeknd's After Hours
In The Weeknd's highly anticipated fourth studio album, After Hours, Abel Tesfaye creates a beautiful disaster of dreamy RnB sounds colliding with his internal demons of addiction and depression. After Hours paints a picture of Tesfaye's current mental state of being a self-loathing villain. With interesting 80's synth melodies and Tesfaye's signature voice, the album is an epic cinematic masterpiece.
The production throughout the project is impressive. It provides a full sound of many layers of interesting chord progressions, catchy counter melodies, and rolling basslines. The producers did a great job of fusing all of the elements of each song together into one sound. An area where we see this technique called a segue, is on the transition between "Hardest to Love" and "Scared to Live." The sound doesn't break between the two tracks and it flows really well. This has become a common technique for producers to use when arranging a studio album. It's been prevalent in major albums from all genres of music. The first time this style was introduced was on Frank Zappa's 1968 album Freak Out! and then later on The Beatles Sgt. Pepper's Lonely Hearts Club Band.
One aspect that I felt fell short to the caliber of the rest of the album was the trap drum tracks that were used. Especially on the opening song "Alone Again," the drums were very plain and uninteresting and buried Tesfaye's voice. I feel like the drum engineers could have done a better job of perfecting the style of drum track that would complement the psychedelic synth melodies and Tesfaye's falsetto voice.
The Weeknd's vocal abilities are on full display in this album. Tesfaye sounds great and he fits into the tracks really well. Tesfaye's voice has created its own niche in the music industry. The only comparable singer would be Childish Gambino, in regards to the similarities in heights of their vocal ranges. But I feel that The Weeknd has the vocal power to convey feelings that aren't comparable to any artist. As impressive as his voice is, there is very little vocal contrast used throughout the project. He seems to stay in the same vocal range in every track and it's very limiting. That being said, over the years The Weeknd has developed that sound into his signature style and it can create some very intimate moments. As a whole, I think Tesfaye performed very well, and if he corrects the small intricacies, he could take his music to another level.
After the original release of "After Hours" on March 20th, 2020, The Weeknd released a deluxe version of the album including 3 new bonus tracks, 4 new remixes, and a live performance of "Scared to Live" from his SNL show. The new bonus tracks were underwhelming in my opinion. "Nothing Compares" had the potential to be a nice addition to the album but I found the call and response to be a bit too corny. Along with that, I think he should have spent some more time working on "Final Lullaby." It seemed very one dimensional and I didn't feel a lot of enthusiasm from Tesfaye. However, I do think the remixes, as well as the live rendition, were a nice addition to the album. They were interesting and they were produced really well. And they were different enough from their original versions that it was very fun to listen to. And the "Heartless – Vapor Wave Remix" gave us the Weeknd and Lil Uzi Vert collaboration that we didn't know we needed. It was fun, energetic, and new. Abel's voice is pitched lower and slowed down. Which as I mentioned earlier is exactly what would elevate The Weeknd to a new level.
After Hours did some serious numbers, On March 19, 2020, a new record of 1.02 million listeners pre-added After Hours to their Apple Music library. The album debuted at number 1 on the US Billboard 200 and has been streamed 221 million times.
The Weeknd has been a pioneer of the alternative RnB world and has delivered yet another great album for his listeners to enjoy. I was very impressed with After Hours and I think it was a great addition to The Weeknd's discography.
About the Contributors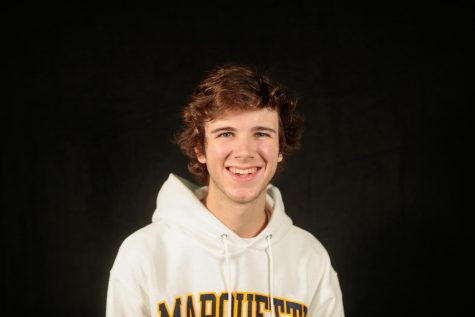 Will Christiansen, Wired A&E Editor
Hey, my name is Will Christiansen! I am the A&E editor for Westside Wired this year. I am currently a senior and this is my second year on Wired. A...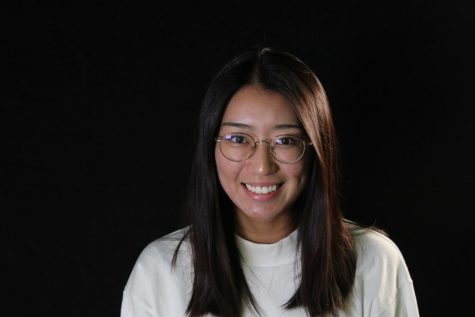 Angela Li, Lance Graphics Editor
Hi, my name is Angela Li! I am the Graphics Editor for Lance this year. I am currently a senior and this is my second year on Lance. If you have any questions...