Westside Community Schools Bans Use of Zoom Due to Security Concerns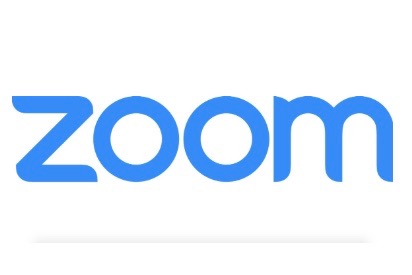 Following a much-publicized security scare involving the popular video-conferencing tool Zoom, the software has been banned from district devices by Westside Community Schools. The district guidelines now recommend the use of Google Meet. According to Director of Technology Paul Lindgren, there were multiple major issues with Zoom.
"We have a long track record with our Google domain and are confident in their commitment to the appropriate use of student data," Lindgren said. "We do not have the same level of confidence in the Zoom platform. There have been several past instances where Zoom has either carelessly or purposefully allowed user information to be made available to other entities.  This is not acceptable in our judgement, especially when student information is involved." 
Lindgren said that another issue causing trouble with Zoom was the notorious practice of "Zoombombing," the posting of inappropriate or irrelevant material in a Zoom call. He said that Google Meet will make it easier to control student activity.
"Meet is, obviously, a Google product and one that we have the ability to manage as part of our Westside66 Google domain that we use for email, documents, etc." Lindgren said. "We have the ability to manage user's accounts within this domain and take action if there is problematic activity or behavior. We would not have the same level of management and control with Zoom…we actually have NO management or control with Zoom accounts."
Lindgren said the Google system allows the school to step in and take action when inappropriate conduct occurs on Google Meet. Unlike Zoom, he said, a user account can be suspended for this conduct. 
"As district network and system administrators, we do not have the ability to listen in on conferences or conversations," Lindgren said. "Inappropriate behavior can take place on any platform. Neither Zoom, nor Meet, nor any other platform currently has the ability to automatically detect and block a video feed where an individual is behaving in a way that is inconsistent with our academic expectations. Yet when there is inappropriate behavior reported we are in a position to take action and suspend a user's account."
Social Studies Instructor Jonathan Preister said that he has had many difficulties with Google Meet. In addition, Preister said that he was very unhappy with the quick, unexpected transition away from Zoom.
"I have been frustrated by Google Meets," Preister said. "In trying to record lectures and meetings in Meets there have been instances where the recording was messed up. I believe that Zoom does a much better job of making things run more efficiently on several levels. For instance the raise your hand feature is missed. While both of these platforms are getting the job done I am more frustrated in the manner that [Westside] handled the Zoom v. Meets debate.  We were told that Meet was recommended but we could use Zoom and then had it yanked out from underneath us with little warning, and this put a strain on our teaching for 2-3 days while trying to switch over." 
In addition to the debate on whether or not to use Zoom, Lindgren also added that Westside Community Schools has the ability to remotely activate microphones and cameras on student devices when deemed necessary. 
"We do not have [the ability to listen to/watch students] with any software we have installed on student devices," Lindgren said. "We do have the capability to push software with that ability to student devices when necessary. The only time we have ever done that is when a device is stolen in an effort to aid in recovery."
Your donation will support the student journalists of Omaha Westside High School. Your contribution will allow us to purchase equipment and cover our annual website hosting costs.