Cox Communications Provides 60 Days of Free WiFi to Families in Need During COVID-19 Crisis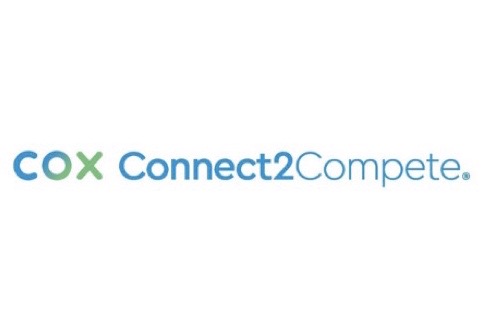 With the recent closure of schools due to the COVID-19 crisis, students and teachers are being forced to continue their schoolwork online, at home. Westside Community Schools provides MacBooks to all middle and high school students as well as i-Pads for elementary school students, making it possible for them to complete online assignments inside and outside of school. However, there are many families and students within the Westside community that are without WiFi or internet services at home, which makes it difficult for those students to complete online school work during a situation such as the present. 
Cox Communications has recently made several efforts to help support families in need during this time, such as offering 60 days free of their low cost internet service known as Connect2Compete, and charging only $9.95/month after the 60 day period. Westside Community Schools Director of Communications and Engagement Brandi Paul said that Westside was approached by Calli Hite, Senior Manager, Public Affairs for Cox Communications regarding their different free and affordable services offered to families during this time.
"[Westside was approached] right when the closures began, I want to say the first week, we were approached by Calli Hite, with Cox," Paul said. "She reached out to us and just wanted to make sure we were aware of their Cox community program that provides that service [of 60 days of free internet services]."
Paul described her reaction when hearing about this resource being made available to Westside families.
"[My reaction] was a mix of relief and just happiness," Paul said. "Our number one mission is to support kids. I know Dr. Lucas was one of the first to express this when we first started hearing that we might have to close school, his first thoughts were with our families who would not be able to continue life as they know it at home without what we can provide them in school, and one of those things is free internet."
Paul said that this service from Cox has been available to families for quite some time, however, it is more valuable now than ever with many families facing financial struggles due to the COVID-19 crisis. 
"My understanding is that it's something they do all the time, but they really wanted to draw attention to it, knowing that there were going to be so many families that would potentially need wifi in their homes to continue education at home," Paul said. "We certainly know, I mean we've seen evidence of that with our food pick-ups, that we do have families that may be facing challenges during these closures. Maybe they're losing their job [due to the closures], and anything that we can do or any resource we can connect them with to make sure education continues at home, we certainly want to do that."
In a news release sent out on Friday, March 13, Cox announced additional ways in which they would support customers during the COVID-19 crisis, as well as included details explaining their Connect2Compete program that helps provide various resources to families in need.
"Connect2Compete is Cox's low-cost internet product for families with school-aged children who are enrolled in low-income assistance programs," Cox stated in the news release. "To ensure digital equity for students without internet at home, these changes intend to help families with online learning at home. For a limited time, first month of free service has also been introduced for new Connect2Compete customers."
The news release also included comments from Cox Communications President and Chief Executive Officer Pat Esser regarding the Connect2Compete program.
"Offering increased speeds, a free month for new customers and advanced services to our Connect2Compete customers will especially help families keep up with assignments and communication with their schools," Esser stated in the news release. "We are also in active discussions about how we can help school systems with a large population of students who need to learn from home. We stand ready to support and serve our communities in times of need."
Paul said that internet access at school has always been something provided to students, and with this resource from Cox, it's possible to be provided at home as well. Paul also said that there has already been 44 WiFi hotspots requested as well as delivered to families within the district. 
"When a child is in school, [internet is] something they don't have to worry about, and we wanted to make sure that of all the different things families are going through, that they wouldn't have to worry about 'how will my child continue to learn at home?'" Paul said. "So, we have been able to provide about four dozen or so hotspots for families just thanks to our technology team at Westside, just to be able to give them that additional resource that thanks to our partners at Cox, we're able to say, 'hey, we can get you [60] days free, we hope that will get you through a chunk of these closures.'"
Paul said that she believes this opportunity from Cox will greatly impact Westside students and families. 
"I think it will be tremendous, we know again that we have families that do everything they can to support their kids and finances are just difficult," Paul said. "If we can take one more worry, one more bill off of their plate, that they know that their kids are being supported with their one to one technology, and they're in contact with their teachers, they can still use their apps and email and all of that, that they don't have to worry about having to pay for it, that's awesome."
To learn more about Cox Communication's Connect2Compete program and see if you qualify for it, click here.
Your donation will support the student journalists of Omaha Westside High School. Your contribution will allow us to purchase equipment and cover our annual website hosting costs.
About the Contributor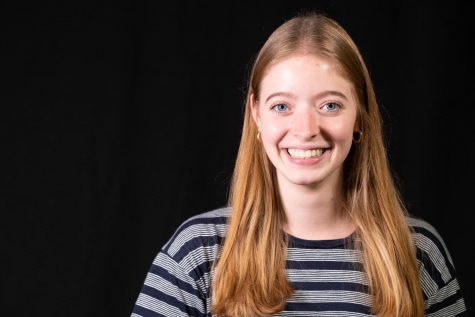 Claire Benson, Wired Co-Editor-In-Chief
Hi my name is Claire Benson! I am the Co-Editor-in-Chief for Westside Wired this year. I am currently a senior and this is my third year on Wired. If you...