Westside Community Schools To Remain Closed Until May 1 Due To COVID-19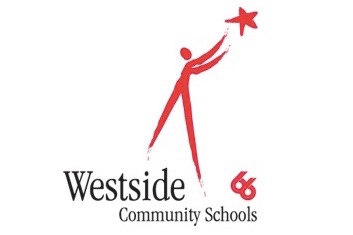 Within the past two weeks, Westside Community Schools's Superintendent Mike Lucas has sent out three announcements regarding the closure of all district facilities due to the spread of COVID-19. The various announcements, all within several days of each other, emphasize how ever changing the present situation is. The first announcement on Friday, March 13, stated that the district would be closed for a week, from Saturday, March 14, to Friday, March 20. The second announcement was sent out on Monday, March 16, which detailed that the district would be closed for several additional weeks following the first closure, not reopening until Monday, April 13. On Thursday, March 19, Westside Community Schools sent out their third announcement that in order to follow recommendations from state and health department leaders, the district will remain closed until Friday, May 1. 
"We miss our students and staff," Lucas said. "We miss the Class of 2020. Please understand that we will continue to follow health department guidelines and state-level directives as we always prioritize the safety of our students and staff." 
Many high school events relevant to upperclassmen such as prom and graduation are to occur within the months of April and May, which has many students worried about the possibility of those events being cancelled if health officials find them unsafe. Lucas said that the district is doing what they can to prevent cancellations of these events.
"We will do everything in our power, if it is deemed safe to do so, to have Prom, Graduation, and other important events in some fashion," Lucas said. "We continue to work on all kinds of alternative plans in case we are able to return and gather in May."
Lucas outlined the basic schedule for E-learning that will take place for the next six weeks until Friday, May 1. Lucas also stated a reminder saying that Spring Break will be observed during the week of Monday, April 6 to Friday, April 10, and that no academic assignments will be given to students during this time. 
"Our Extended Campus Learning plan will continue for all PreK-12 students," Lucas said. "Teachers will use Mondays for planning; instruction will take place for students all Tuesday-Friday. We have asked educators to be available and accessible to all families during traditional school day/hours."
Just as prior announcements of closure have included, Lucas stated that Westside Community Schools will continue to offer meals every Monday at various pick-up locations to ensure all students have food at home during these closures, including during the week of spring break. The pick-up times include 8:30 a.m. to 12:30 p.m. at locations such as Westbrook Elementary School (1312 Robertson Dr.), Westside Middle School (8601 Arbor St.), Prairie Lane Elementary School / Swing School campus (3534 S. 108th St.). Westside Middle School will also be a location for families to pick-up meals from 4:00 p.m. to 7:00 p.m.
"Every child who shows up (ages 1-18) at one of our drive up sites will receive 5-days worth of meals (breakfast and lunch) to take home," Lucas said. "There is no charge, and no ID is required. While this is intended for Westside Community Schools students, we will not turn children away."
Lucas said that Westside Community Schools recently created a COVID-19 resource guide to help Westside families receive and understand important information during this time.
"We encourage you to bookmark this link on your phone or device – we will update this everyday as information changes or new details become available," Lucas said. "This guide includes information on how to apply for free WiFi at home, resources on talking to your children about Coronavirus, links to how you can help (or access help), and more."  
In addition to the closure of district facilities, Lucas said that they have also restricted the amount of staff working at the ABC Administration Building.
"We will be limiting the number of staff working at the ABC Administration Building to follow Douglas County Health Department guidelines," Lucas said. "We will also be suspending in-person appointments and meetings."
Lucas said that the challenge created by COVID-19 is one that will strengthen the Westside Community and that the district will continue to strive to support Westside families during this time.
"This is a tough and challenging time for us all," Lucas said. "We must stay positive and keep working together. This historic crisis will make us grow stronger and more united in the long run. Please take care of yourselves and each other. Please stay in touch and let us know if we can better support you."
Your donation will support the student journalists of Omaha Westside High School. Your contribution will allow us to purchase equipment and cover our annual website hosting costs.
About the Contributor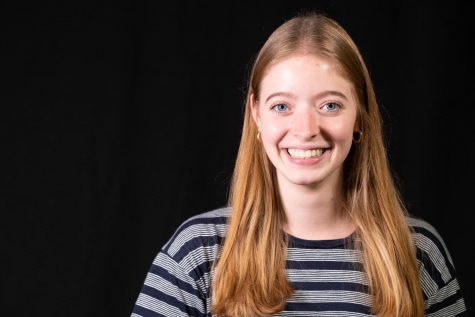 Claire Benson, Wired Co-Editor-In-Chief
Hi my name is Claire Benson! I am the Co-Editor-in-Chief for Westside Wired this year. I am currently a senior and this is my third year on Wired. If you...