High School Library Provides Access To Free Resources For Students And Teachers During COVID-19
Westside Librarian Theresa Gosnell recently updated the high school's library website with free resources to help students with various tasks during their time away from school during the COVID-19 pandemic. 
"[Specific resources added to the website include] free sites for eBooks and audiobooks and teacher resources as well," Gosnell said.
Gosnell said that many students who regularly check out books within the high school's library no longer have access to school or public libraries, which is what prompted her to provide free resources for students during this time.
"I think of the students that check out books all the time," Gosnell said. "The WHS Library is not open to check out books and the public library is not open either. Therefore, the students need to know of the options to continue to read." 
Gosnell said that many businesses are making their resources free for families and students during this time and that she felt making books available for students was also important, as reading has many benefits. 
"Reading is good for mental stimulation, stress reduction, knowledge, and memory, to name [a] few benefits," Gosnell said.
Gosnell said that it is important for students to visit and monitor the remote learning resource page within the library's website, as she will continuously update it. Gosnell also provided important information regarding the passwords needed to access the various databases included on the website.
"When students do use the databases, they need to remember that the passwords are linked to another page for online access," Gosnell said. 
Gosnell said that she encourages students to contact her with any questions they have during this time.
"[Students] can always email me with questions regarding research, citations, or anything else," Gosnell said.
Gosnell can be contacted at [email protected] with any questions about the library website and the resources available.
About the Writer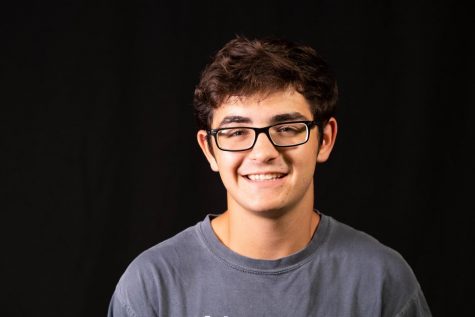 Zev Gordman, Wired Sports Coordinator
Hi, my name is Zev Gordman! I am the Sports Coordinator for Westside Wired this year. I am currently a junior and this is my third year on Wired. If you...